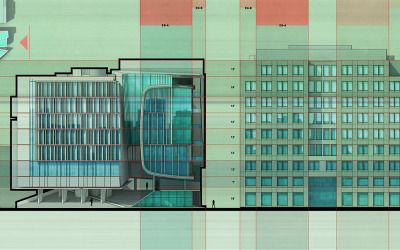 As the 3d model progresses, I find myself spending a lot of time defining and organizing the way different elements are grouped in the model. I posted a video a while back showing a time lapse of the construction of one of my models. I rarely use layers but instead...
Blum Alexander
Unboxed / Start up #3
Rhinoceros, Vray for Rhino, Adobe Photoshop
An example architectural portfolio focusing and visualization strategies consisting of 58 full color pages designed cover to cover by Alex Hogrefe.