I recently took a long road trip back to Ohio to see family that I haven't seen in over a year and a half. It is such a contrast leaving the density of an urban environment like Boston and traveling to the rural areas that I grew up in. The contrast is refreshing and always helps me to reset. Much of my family are farmers and I have many memories of running around in cornfields and riding in farm equipment. For my next visualization project, I wanted to position the project directly into this farming environment surrounded by farmland.
The design will follow a similar aesthetic and material palette to the Porter Square Project which has an industrial look exposing the steel structure and wrapped in a semi transparent metal mesh. I love architecture that plays with transparency and screening to create overlays of the different structural grid systems in the design. The Summerfest Pavilion design has very few solid walls, but instead relies on the metal mesh system to organize private and public spaces as well as shade.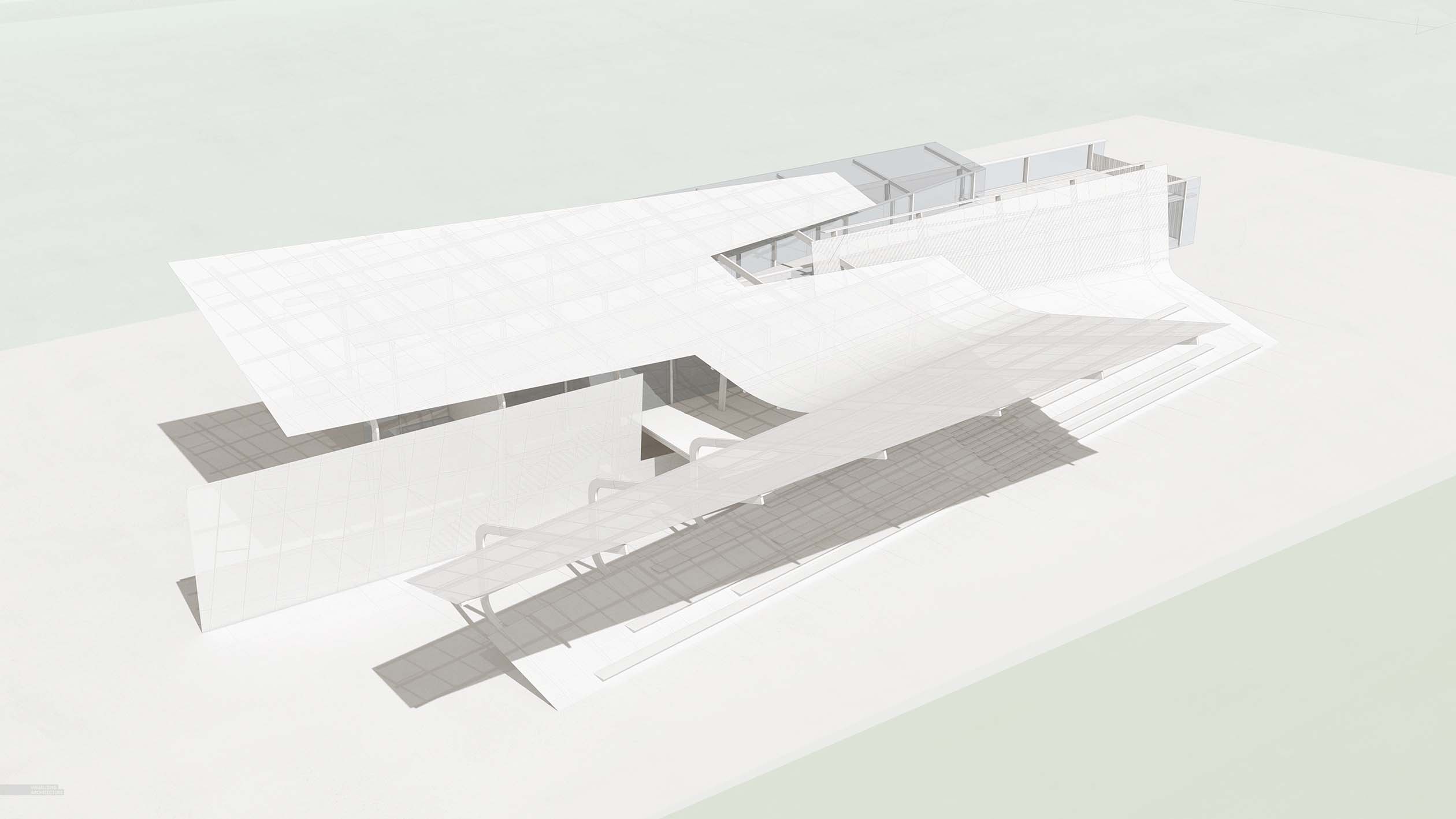 The building will function as an event venue with a covered outdoor stage and a large indoor multipurpose space. Just about all of Northwest Ohio is flat so there is no topography to work with. However, the fields around the site will alternate between crops each year with corn growing 8′ tall before harvesting. The design takes vegetation height into account lifting much of the program above 10 feet to give clear views throughout.