Those of you who have followed my site for a while may remember that I created a winter scene post last year right around this this time describing how to turn any rendering into a snow scene. It was one of the few snow scenes that I had ever created. Since then,  I have yet to produce another winter scene so I thought I would start a tradition. I have been working on a new sketchup model (seen in last weeks post) which still needs to be developed further but decided it was far enough along to be used in this winter scene illustration.
I initially didn't have any idea what look/atmosphere I was going for. That may explain why I started out with just a typical daytime kerkythea rendering.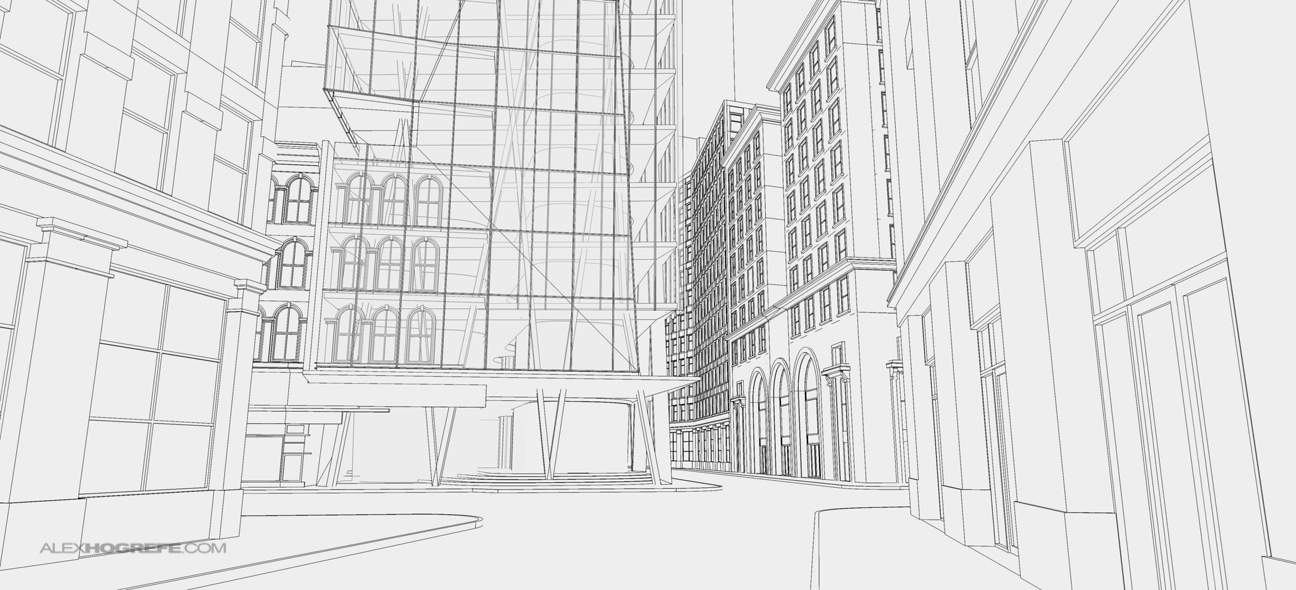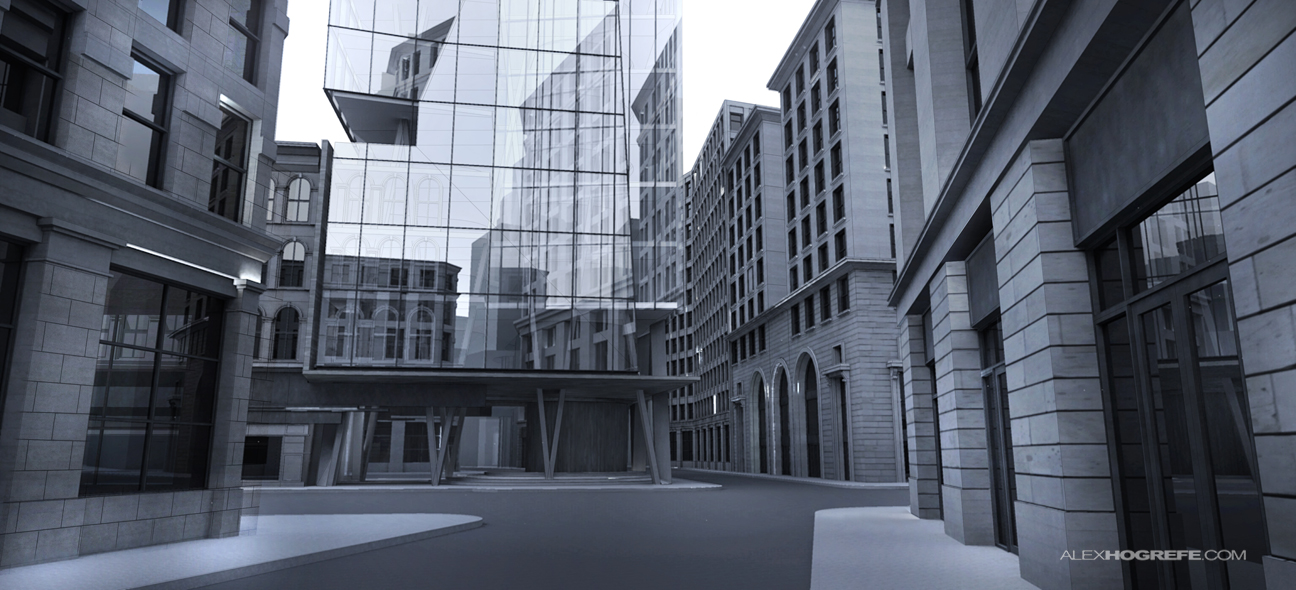 However, once I entered into Photoshop post processing, the illustration moved to a darker, overcast scene. Since the illustration was essentially going to be a night scene now, I started a new Kerkythea rendering with my tower design lit up from the inside. I didn't even try to light up the surrounding buildings because I knew that it would significantly add to the rendering time.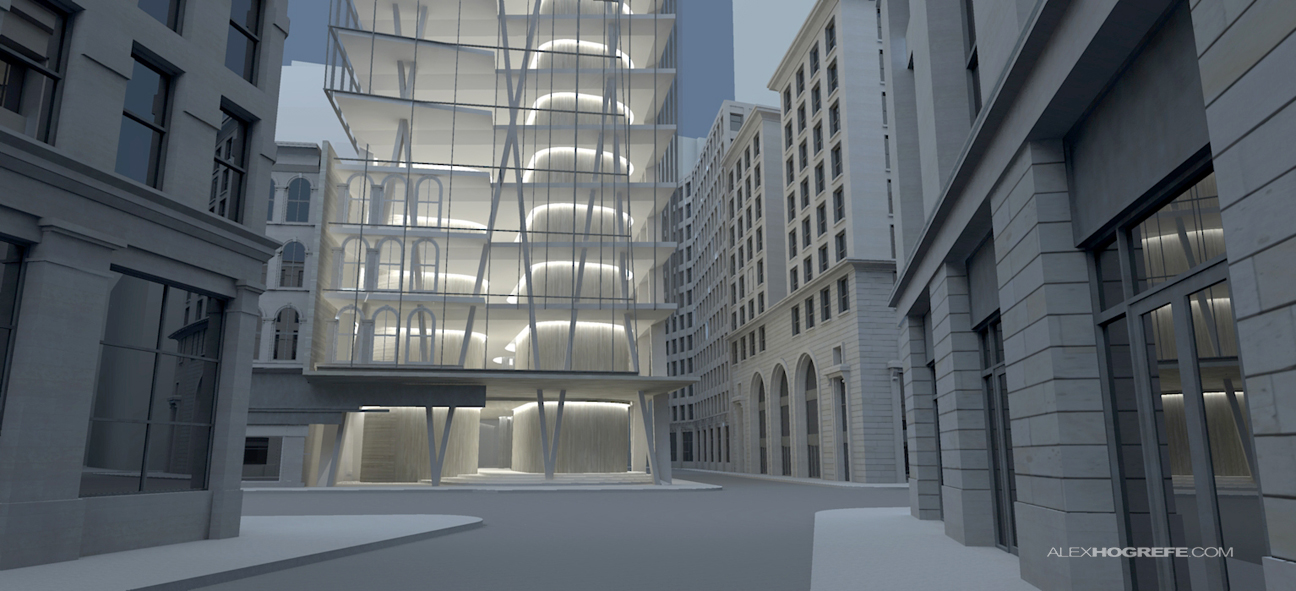 If you look at the above two renderings, you will notice that I rendered the daytime scene with full reflection in the glass (just for the tower), while I rendered the night time scene with almost no reflection. This allowed me to combine the two and give me full control of how much reflection to add to the tower. I did this by cutting out the lit tower, and copying it to the daytime rendering. I then adjusted the opacity of the lit tower layer  until I found the right balance of reflection and transparency in the glass.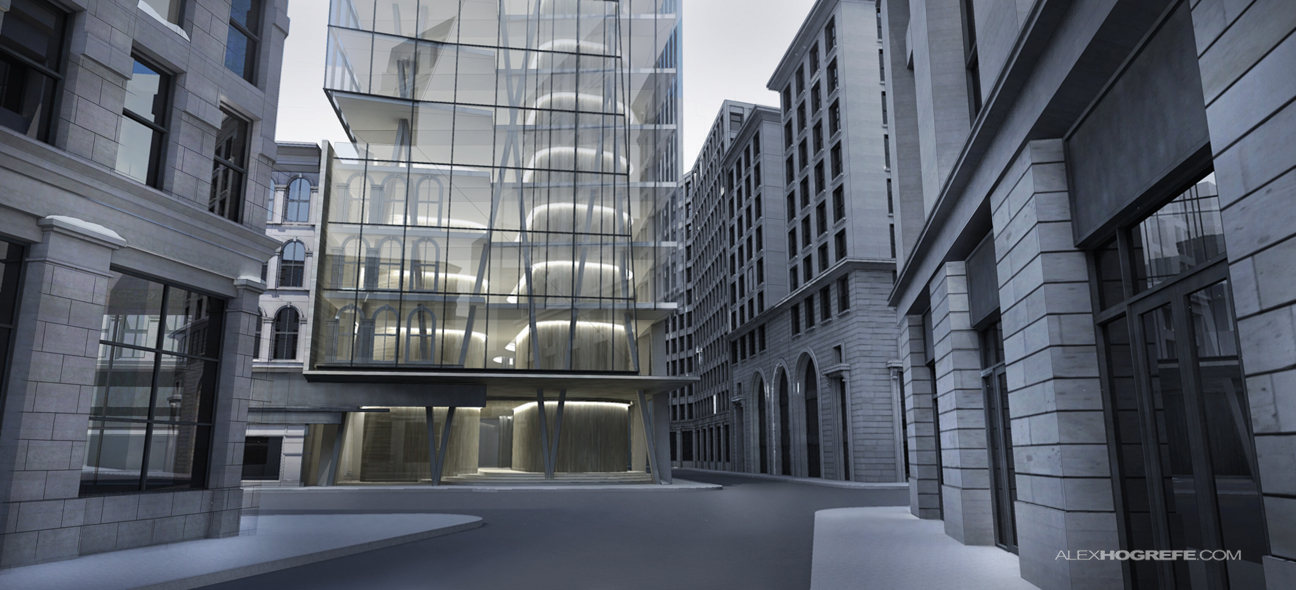 Once I had that down, I began painting in light to the surrounding building windows and doors. I then did a second pass highlighting the surfaces on the stone that were being lit by the windows. I also made sure to keep some of the reflection in the windows to add another level of depth to the glass. Also in this image, I began adding snow to the ground. This was much easier than it looks. I did some google image searches for "snowy roads" and then cut and paste.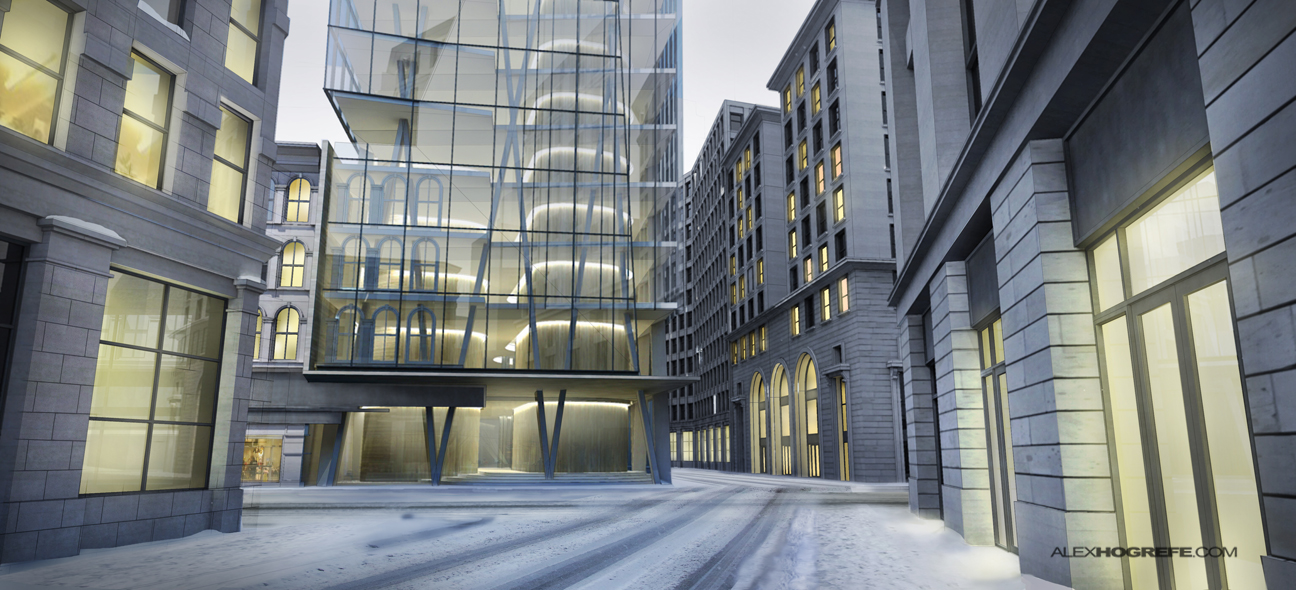 I knew that I wanted to add some snow covered cars to the illustration. It was surprisingly hard to find cars at the correct angle with snow on them for this illustration. I also spent some time painting in snow on some of the ledges of the buildings and adding local Boston lamp posts and traffic lights.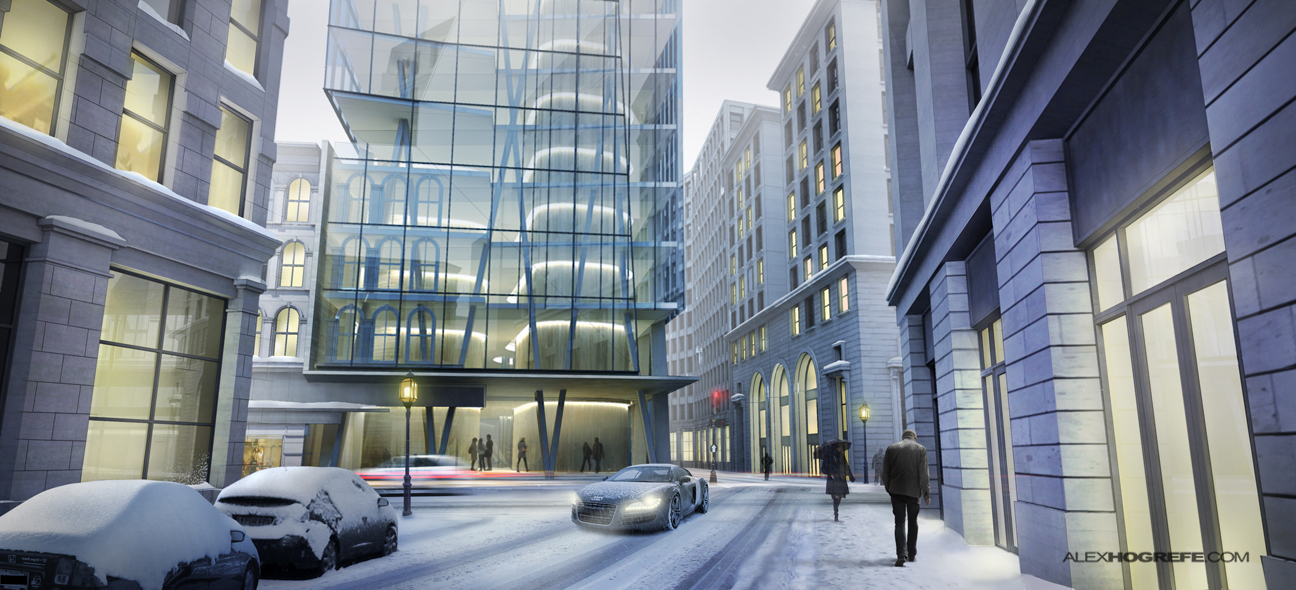 Finally, I added falling snow to complete the winter scene. You may also notice that I corrected the verticals so that the buildings no longer lean into the center of the image. As mentioned above, I created a tutorial on creating snow in last years post which can be found HERE. These winter scenes are easier to create than you might think. I strongly suggest experimenting with these techniques and seeing what you can come up with.
Happy Holidays