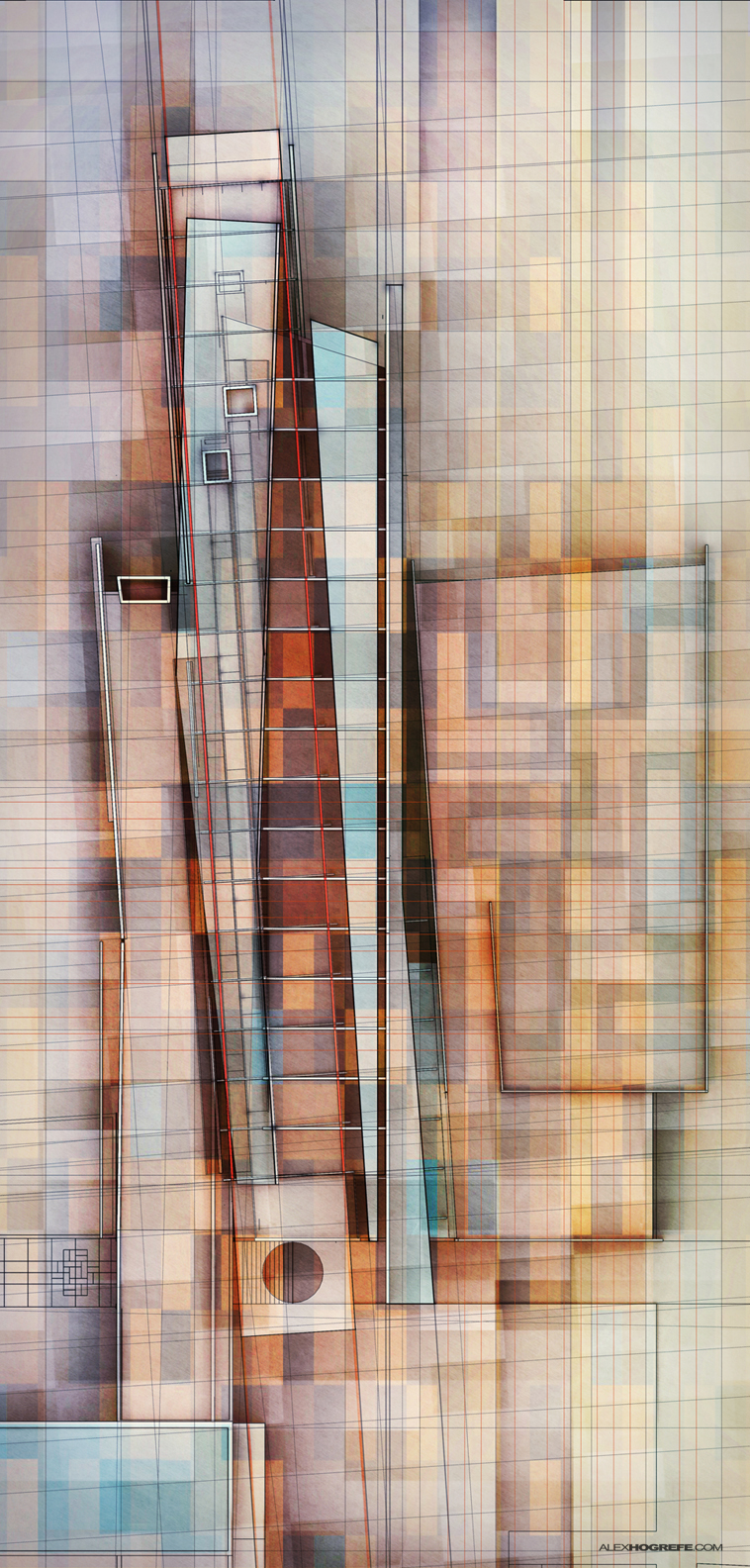 The summer is coming to a close and I am making a final push to wrap up "Project Portfolio Upgrade". I have spent the last two weeks developing a new 3D model for one of my old projects from undergraduate school. Some of you may recognize the design as it has appeared in many past posts and tutorials. The project was originally developed for a competition by Cranbrook Academy to design an addition to their art museum. It has always been one of my favorite projects and I was excited to revisit it and have a second go at it.
I was in one of those moods to experiment and use more of the right side of my brain. The intro spread to this project seemed like the perfect place to do something a little different. The design has many  strong lines that at first glance don't appear to relate to one another. There is also a grid system that influenced many of the big moves. With all of this complexity, the illustration needed to expose the rules of the design i.e. how the form responded to the grid systems as well as how the forms related to one another.  I wasn't looking for a diagram though. The intro page should be strong graphically but at the same time be abstract, encouraging the viewer to investigate the rest of the project pages.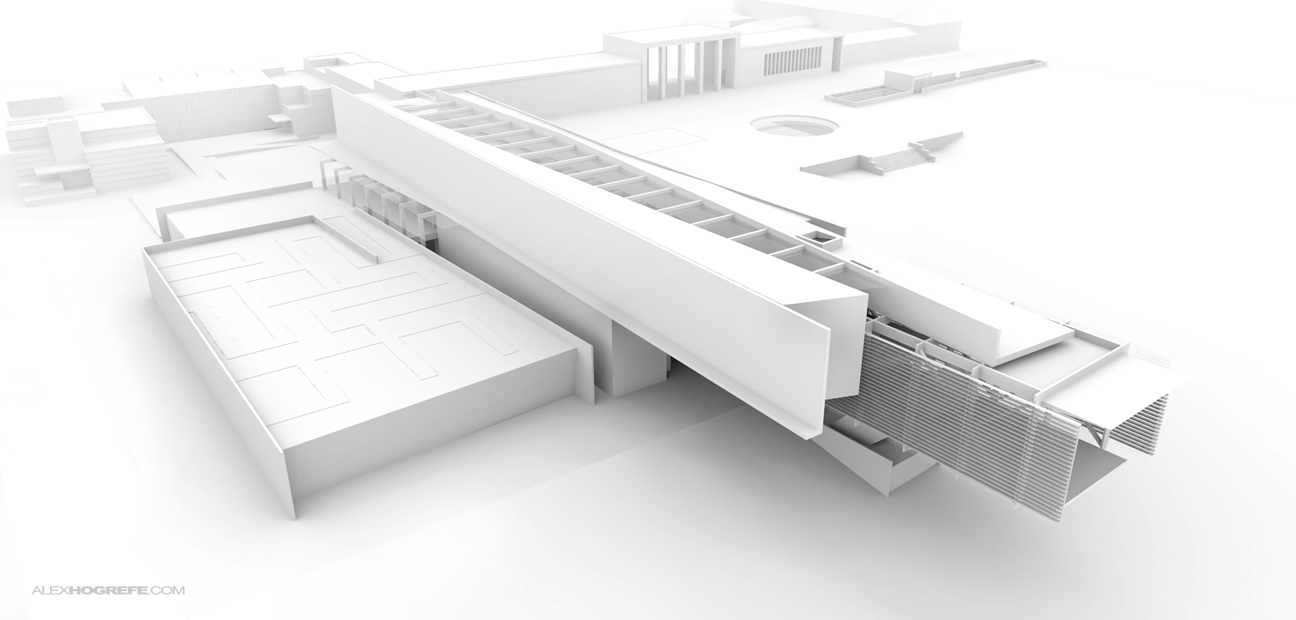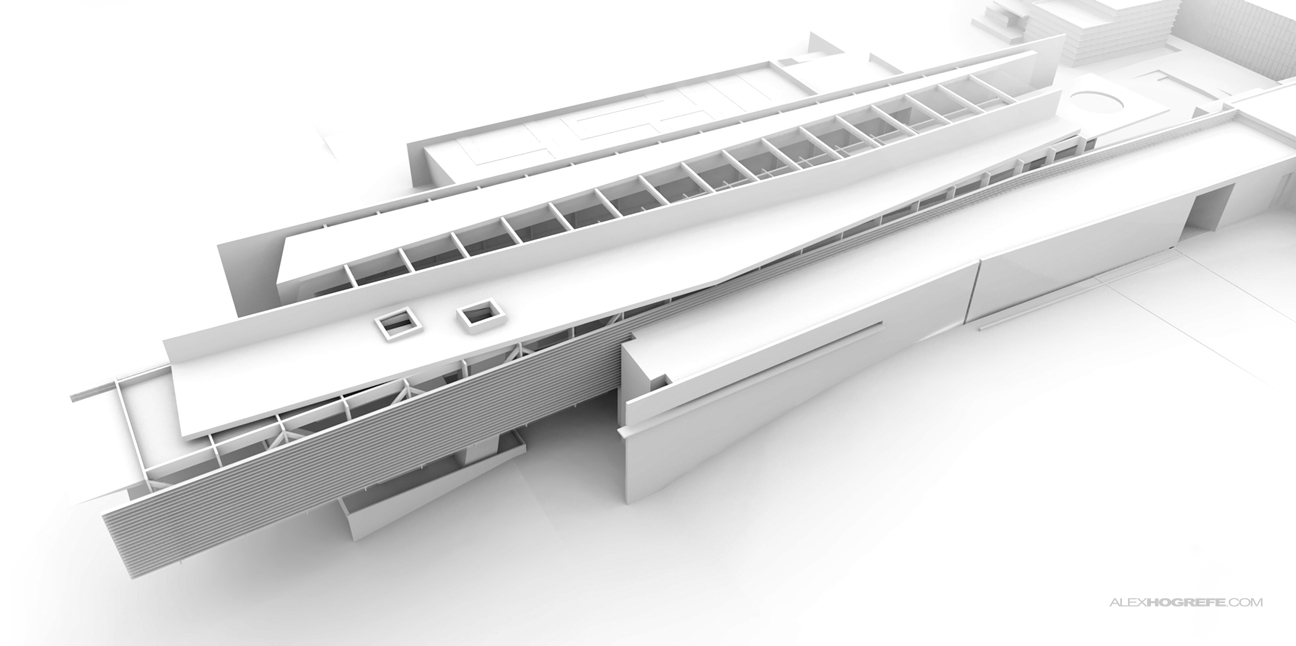 Above, the new 3D model based on an old project from undergrad.
There was also an opportunity to use this illustration as a study for areas of the design that have not be developed yet like the roof garden and interior details. Breaking away from the 3D model and developing this illustration has spawned a few new ideas that I know I would not have arrived to had I not gone through this exercise. The complexity of an illustration like this really draws me into the project and gets me thinking about things that I just don't think about when modeling and sketching.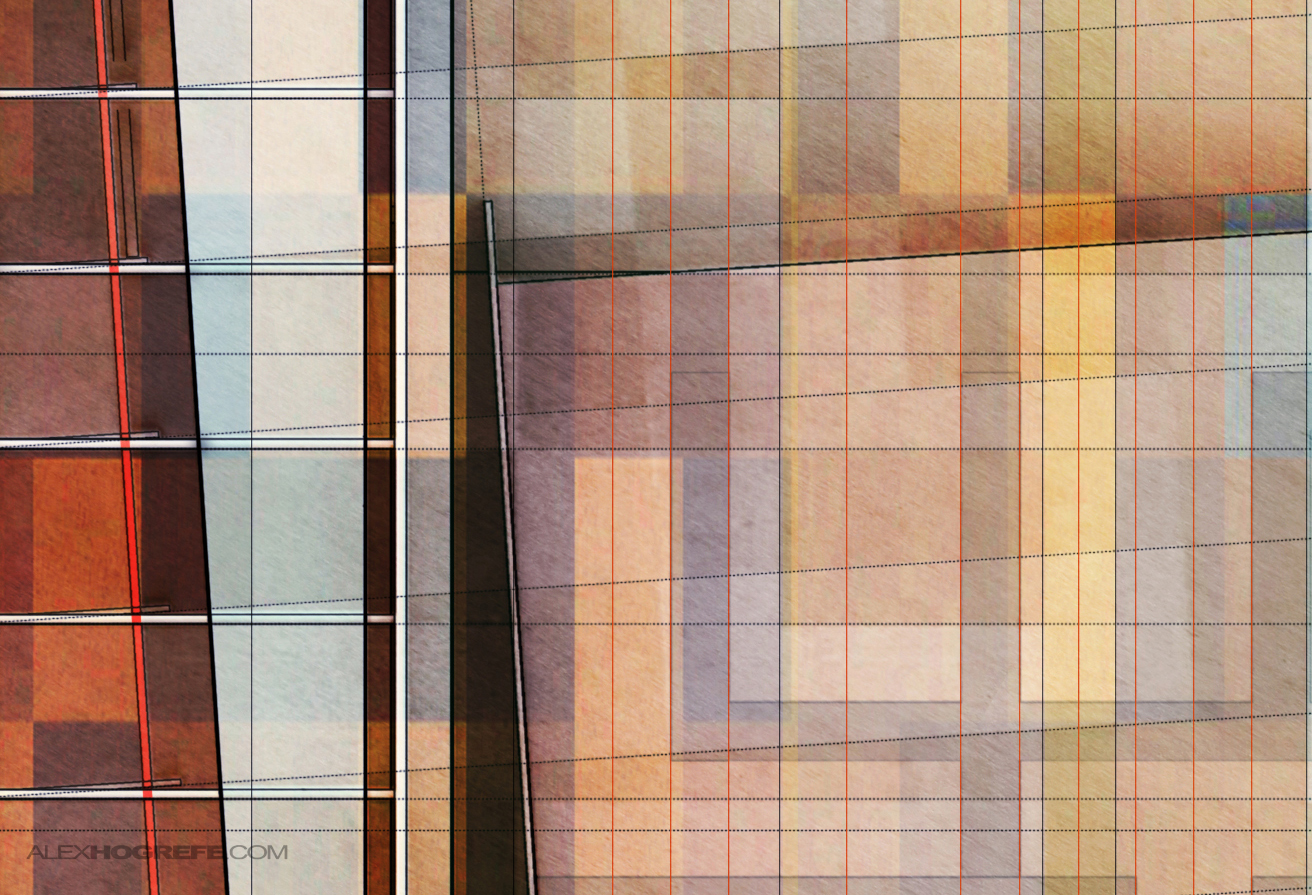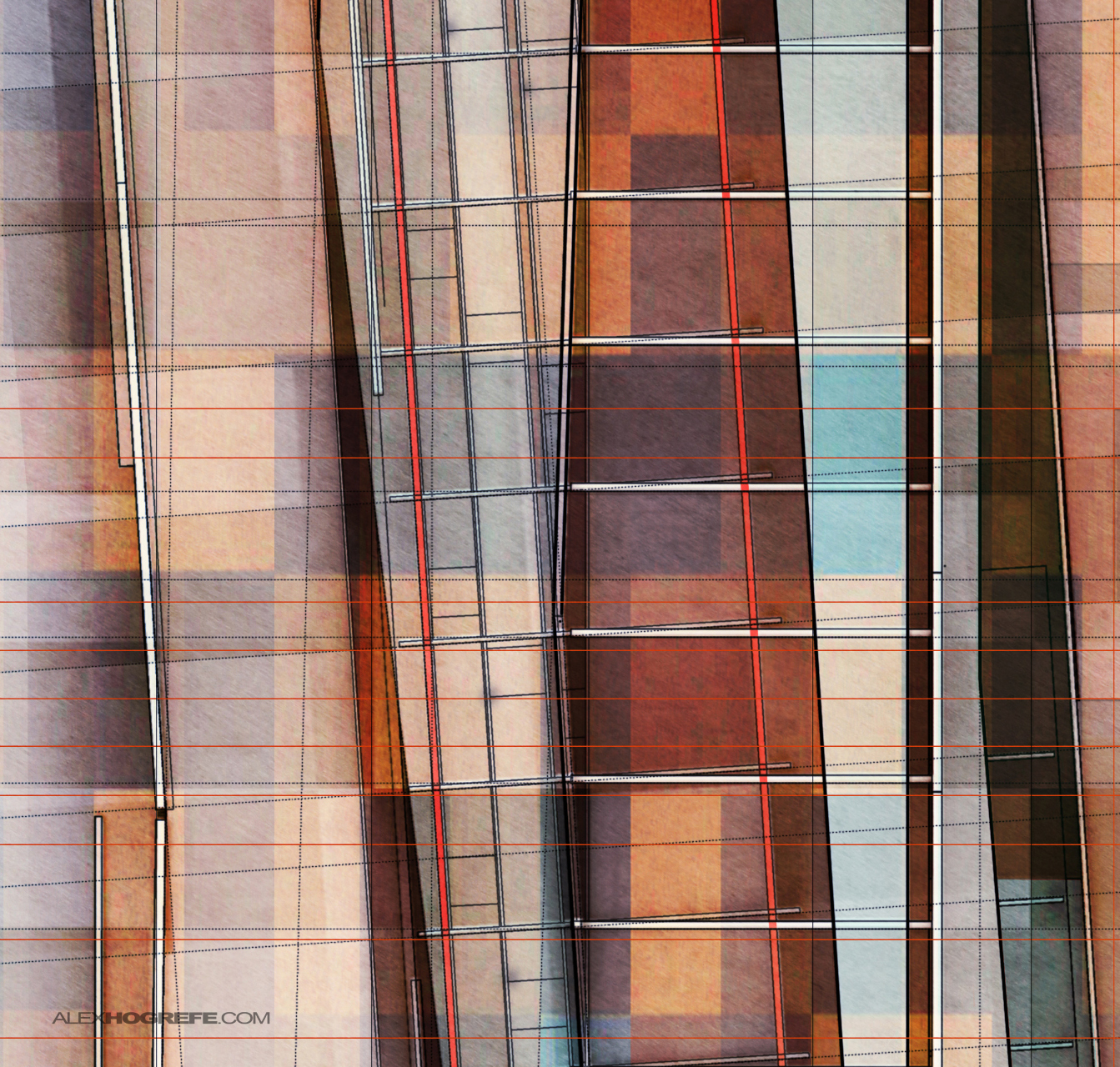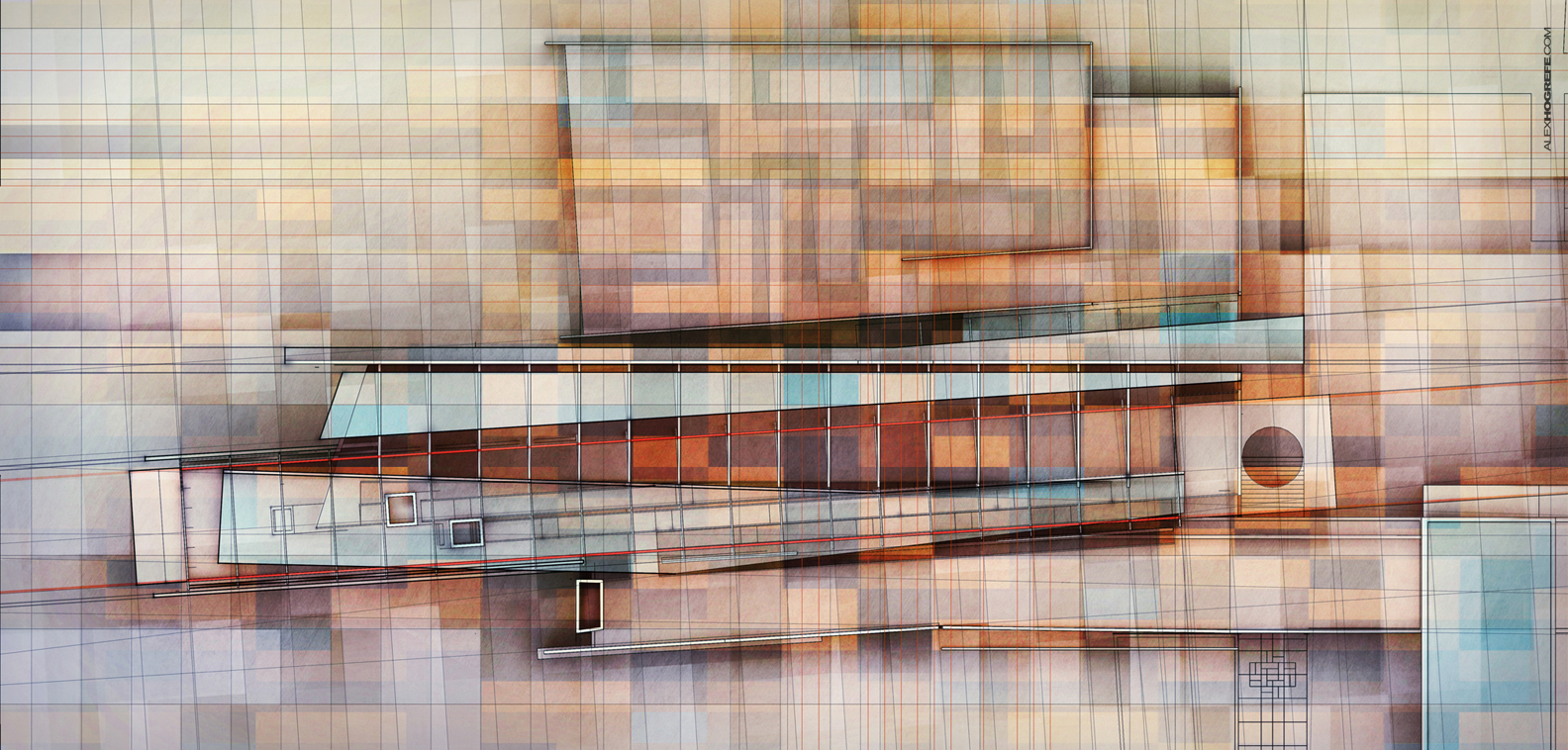 This illustration, like all of the other intro spreads, will set the tone for the rest of the portfolio pages of this project. Be sure to check back over the next few weeks. I plan to churn out a few more spreads and hopefully get out some new tutorials that are long over due.