I spent the weekend modeling up an old studio project that I designed my sophmore year in undergrad. It's something I have been wanting to do for a while since the original project was done by hand i.e. no computer. I was able to scan and scale my old hand drawn floor plans and sections and begin building the 3-D model based on that information. This model should come in useful for some posts that I have planned later on down the road.
I have also been wanting to revisit the "Sketch" illustrations that I created a while back. They received a lot of positive feedback and many people asking for a tutorial. My intention this weekend was to build the model and create a tutorial but time wasn't on my side. I was able to put together one illustration, but the tutorial will have to wait until my next post. Be sure to check back. For now, I have uploaded some of the images used to compose the final sketch look.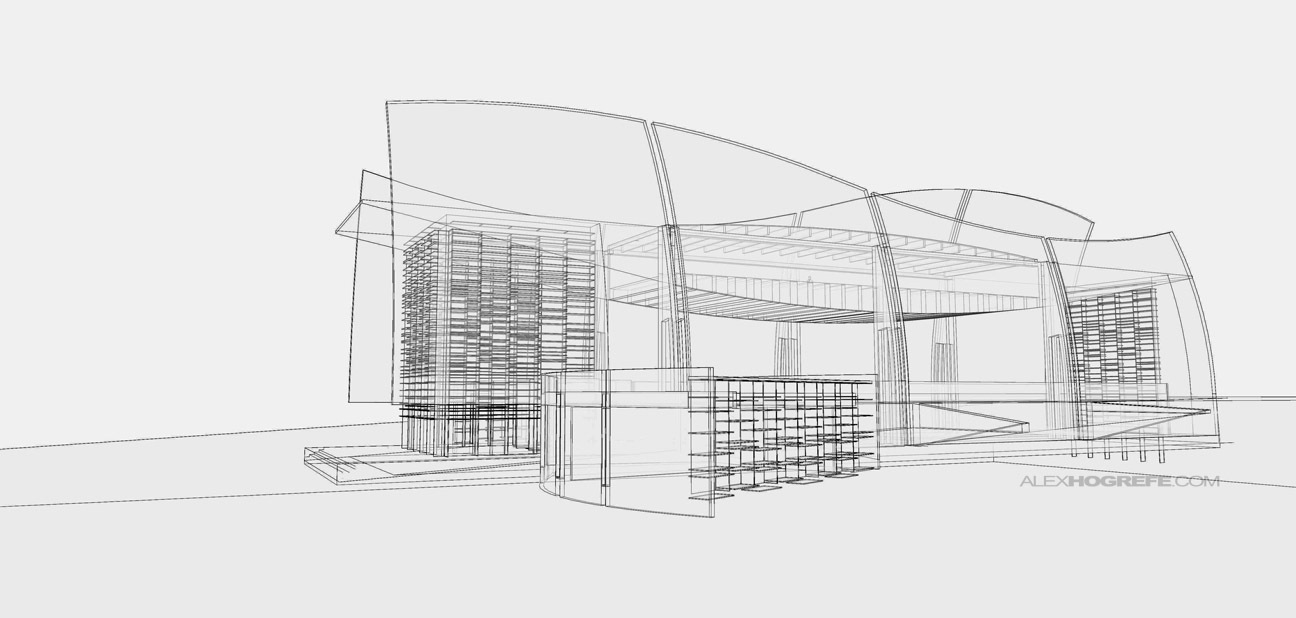 I used the x-ray image to give a slight hint of what sits behind the large curved walls. It's sublte in the final illustration, but helpful in understanding the geometry.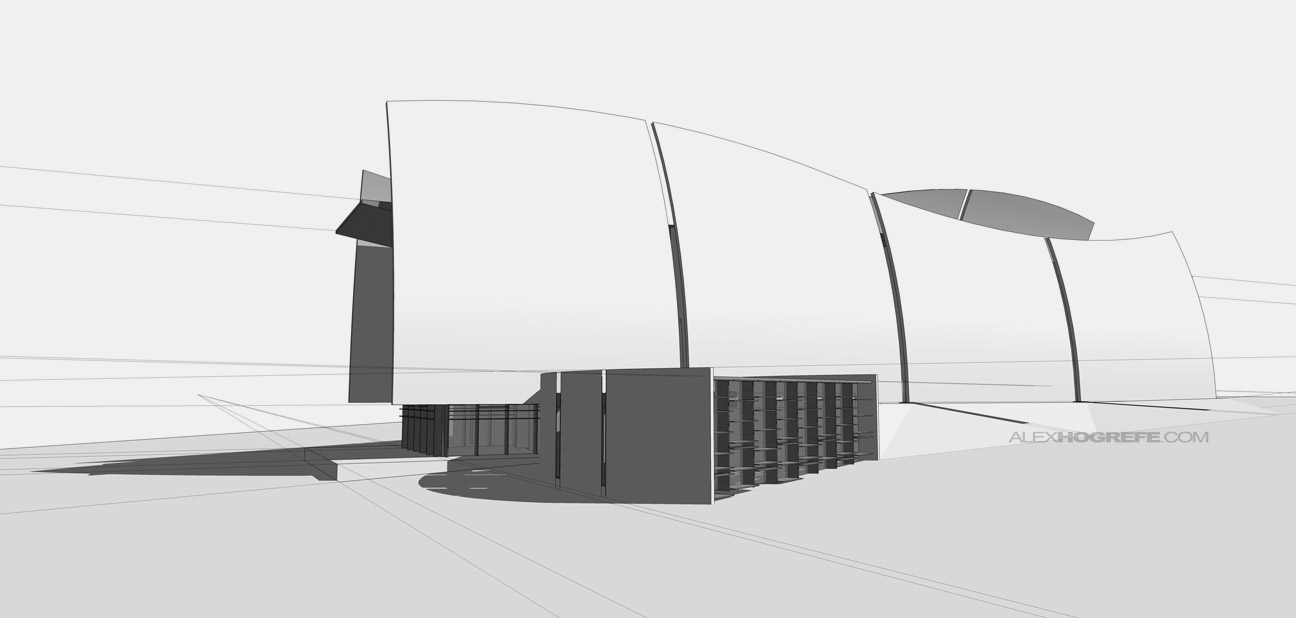 I didn't really use the above Sketchup export in the final illustration, but thought it would be useful to post a screenshot of the model.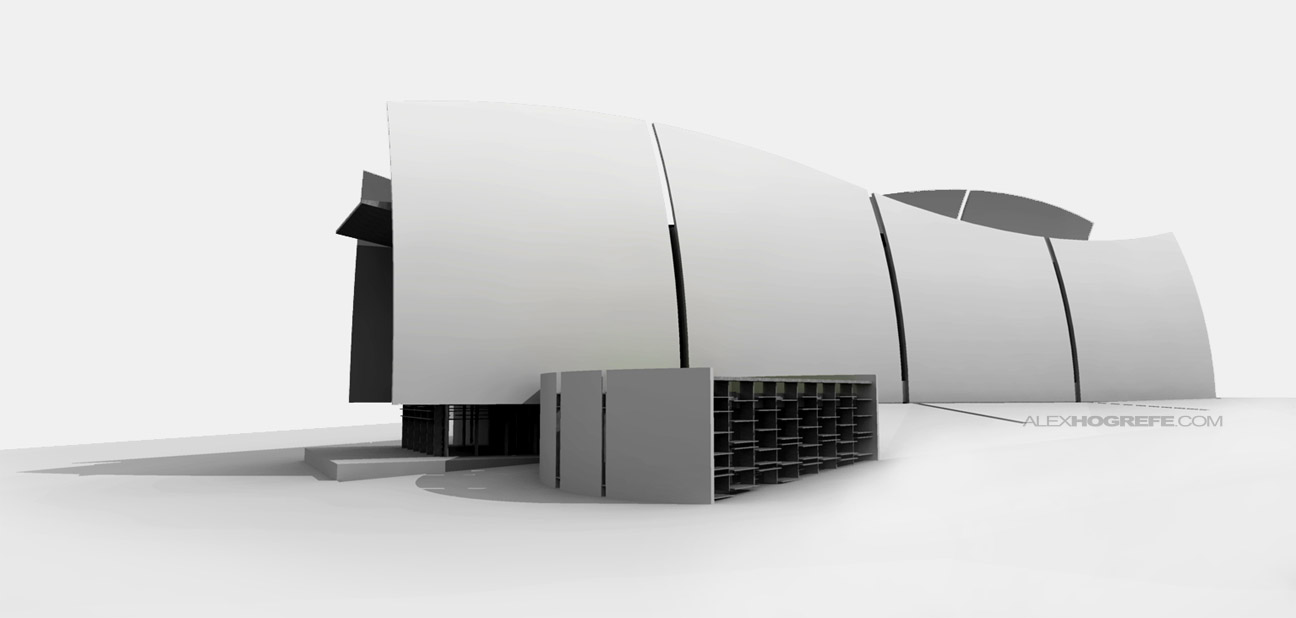 As always, a Kerkythea clay model rendering was used to provide shading information for the illustration. A V-Ray or 3d studio renderings would work just as well.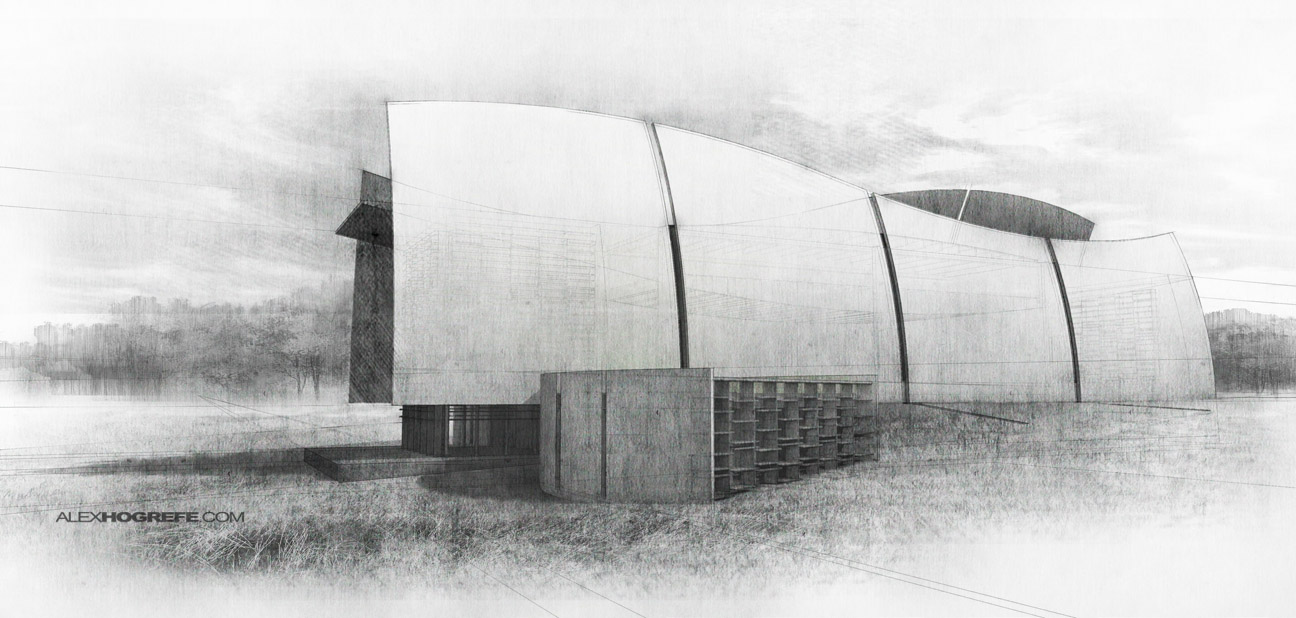 Textures are what make this image. I scoured the internet looking for many different types of sketch textures as well as created some textures from my own drawings. In the end, it's all about how you combine the textures and add imperfections to get the realism. Like I said above, I hope to go into more depth on this illustration next post.