Modeler: Sketchup
Renderer: V-Ray
Post Processing: Photoshop
Final Output Size: 4500 px x 2520 px
The Boston Long Wharf perspective illustrations are underway. This first illustration is one of the more important ones because it is describing the entire design and its relationship to the water and the city. An early morning fog scene has been on my to-do-list for a while and this view/project seemed like a perfect opportunity to give it a try. One of the toughest things I found working on an illustration like this was keeping the overall color saturation to a minimum. I have a tendency to amp up the color in past illustrations through lots of color overlays. With this image, I constantly was going back and desaturating layers to maintain that early morning mood.
This illustration took me a little longer than the others for a few reasons. I have been designing and building the 3D model as I go. Typically, I spend a few hours when I can after work during the week on the modeling. It got to the point on Friday where I had to buckle down and make some design decisions and stick with them for the final illustrations. The good thing was once these decisions were made, I was able to quickly brute force model and get things where I needed them to start setting up the rendering.
I have attached some of the screen shots of the Sketchup model below.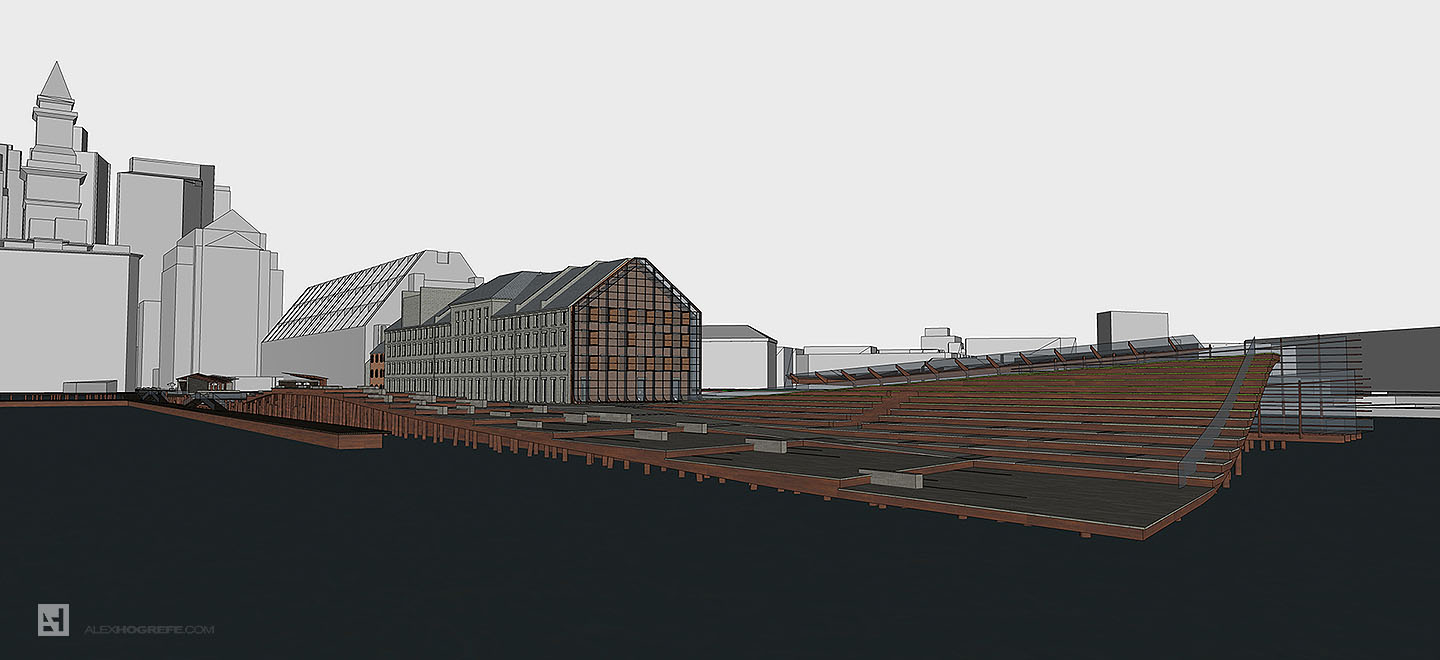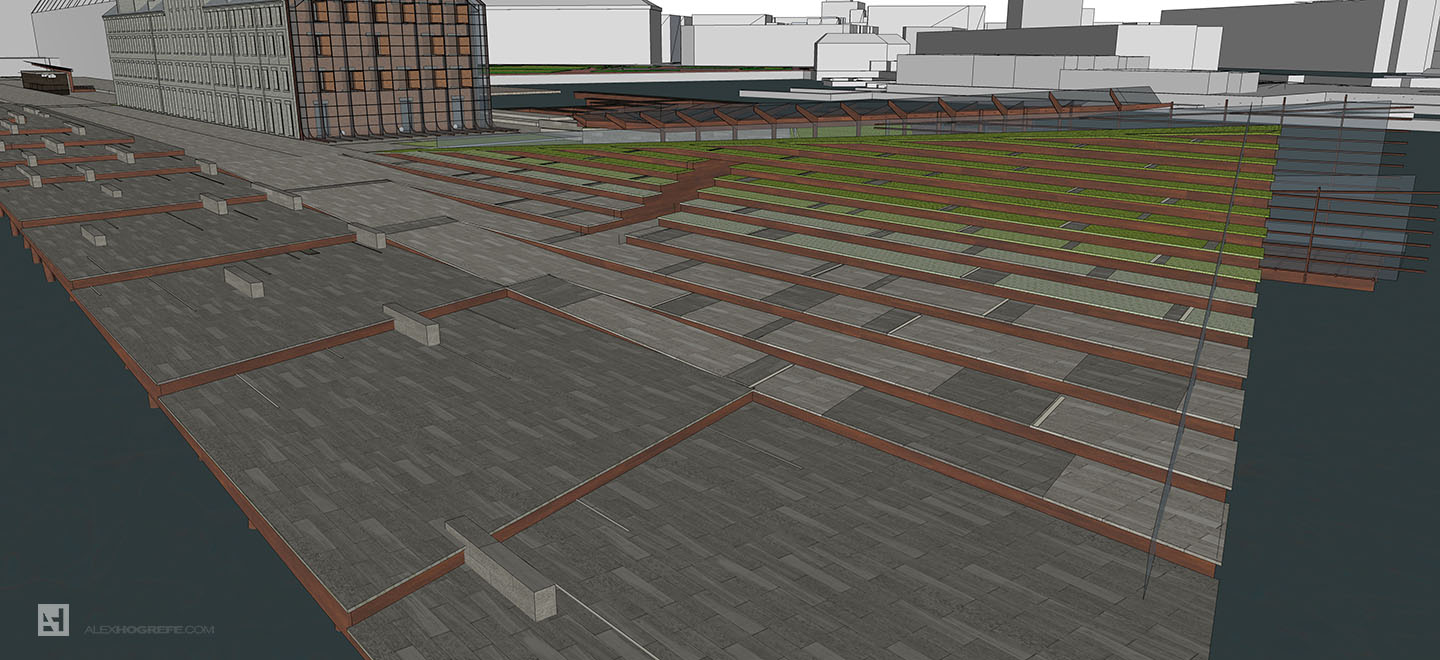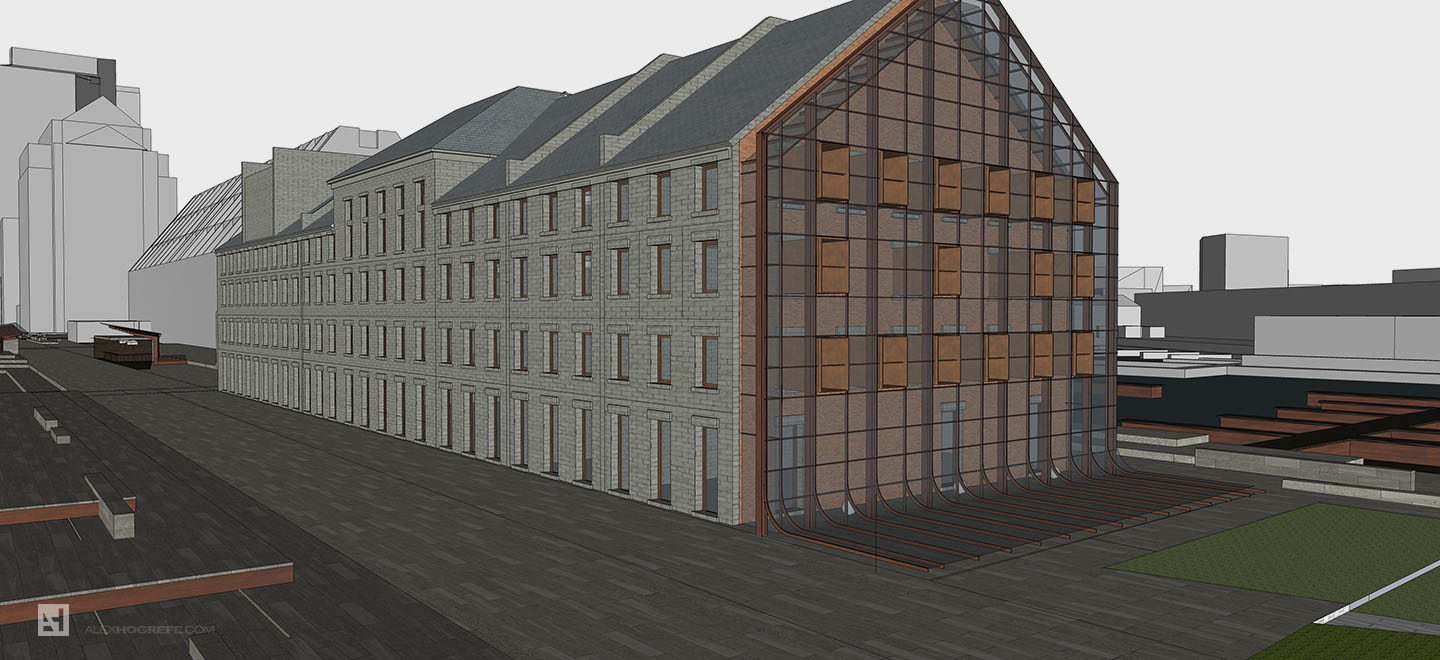 The other thing that absorbed some of my time was setting up the file to render. Anyone that follows this site knows I prefer to spend most of my time in Photoshop. However, with this shot, I decided to invest a little more time preparing the textures and lighting. V-Ray was used for this image instead of Kerkythea, a rare occurrence on this blog. Below are some screen shots of the raw rendering output from V-Ray.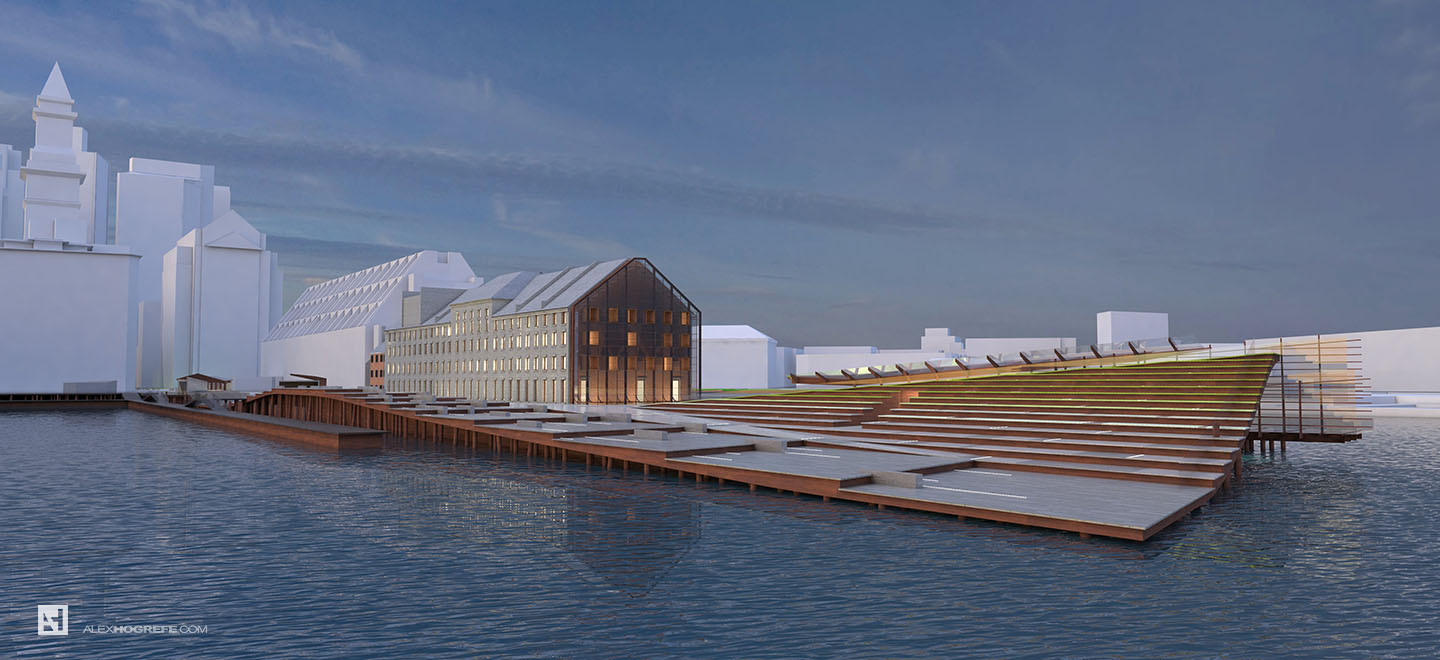 I kept most of the surrounding context largely untextured. This area of Boston is highly photographed online and I knew I would be overlaying images of the background buildings on top of the base rendering. For that reason, I rendered the context gray allowing me to overlay the photography but still maintain the light and shadow of the base rendering.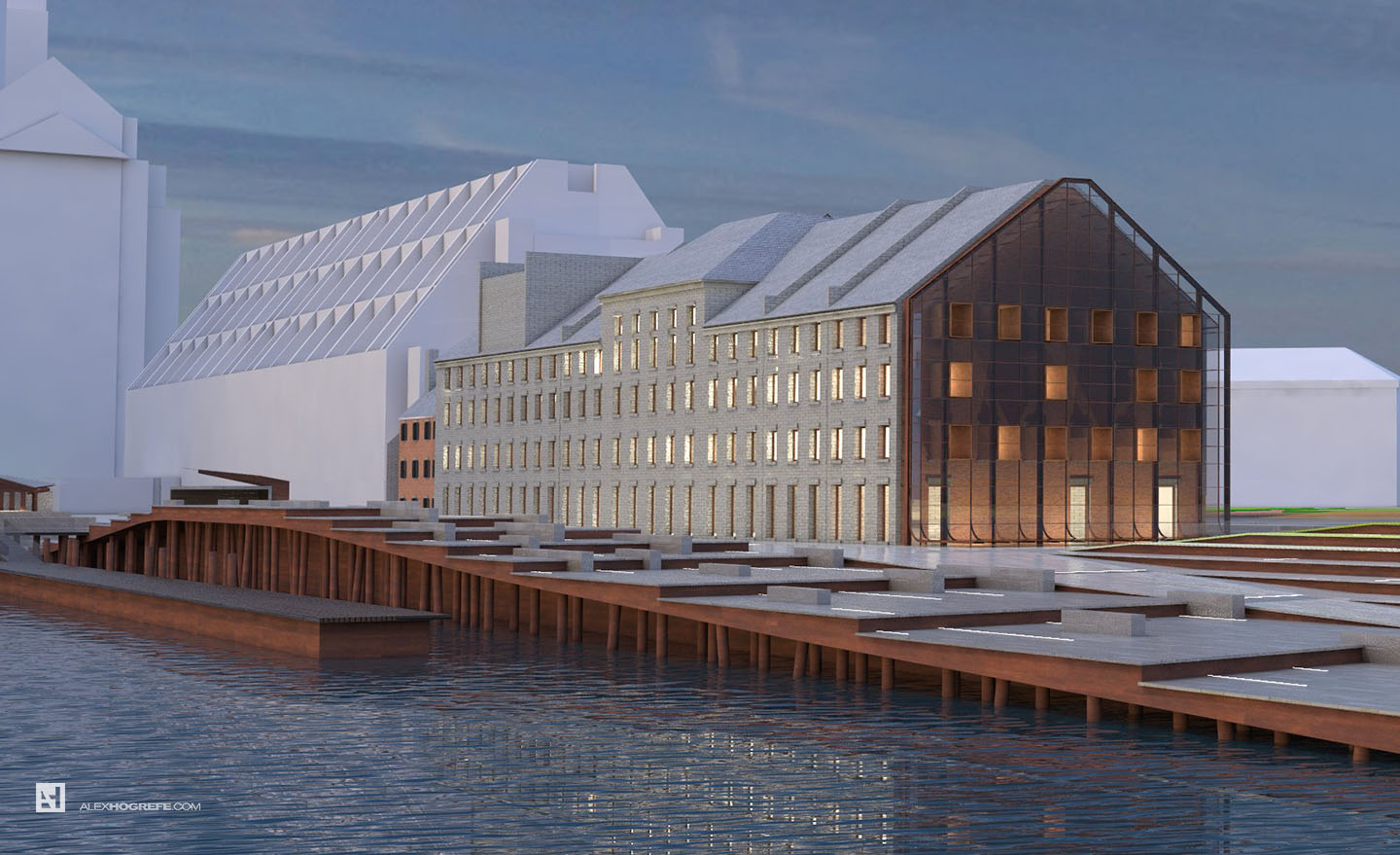 You may have noticed the title says, "Part 1". I plan to salvage what I can of this 4th of July weekend and pick back up in the next post with an in-depth break down of the post processing in Photoshop. These types of illustrations are fun to work on and I think the workflow would be interesting to see.