If it seems like I have been posting less and less lately, it is because all of my time has been going into my next portfolio. This book has been in the making for the past 3 years. However, I have taken the last several months to invest all of my free time into developing tons of new content, finalizing the graphics, and writing. I finally feel I am in the homestretch with just a few more things to button up. The last steps will be getting some test prints and have a few friends give me their last minute critiques.
I am usually pretty good about managing my time and setting internal deadlines for myself, especially when it comes to renderings. However, with this book, I have become obsessed with having every square inch of it designed. This includes designing the table of contents, the title page, the forward, and all of the other non-project pages. For each one of those spreads I am creating multiple iterations to get to the final design.
I should also point out that with this portfolio and many of my others, I purposely don't setup a conceptual framework that then informs the design and layout of all of the spreads throughout the entire book. Instead, I treat each spread as its own style which gives me freedom to explore with a lot of different ideas and experiment with multiple graphic approaches. This makes for what I think is an interesting book to look through as well as a place to pull ideas from. But, it also means it takes a lot of time to work through and design of each spread.
The one part of my portfolios that I always seem to get lost in the design of is the cover. Partly because I realize the importance of the cover and partly because I always struggle with how complex or minimal to go with it. Early on when I was in school, I tended to go more complex. Today, I lean minimal. Because the interior pages have such highly textured, colored, a geometrically rich graphics, I like the idea of contrasting the interior pages with a super simple cover. With that said, whether the cover is minimal or complex, I always have a ton of ideas, many of which I fall in love with early on and have trouble distilling down to one final choice. If it were up to me, I would print 10 different books all with different covers, but that obviously isn't practical.
I see these portfolios all the time, so when I design them, they first and foremost must be something that I enjoy looking at. With my last portfolio, volume 04, it was extremely minimal and really came down to color. To this day, I like that red just as much as the first day I saw it.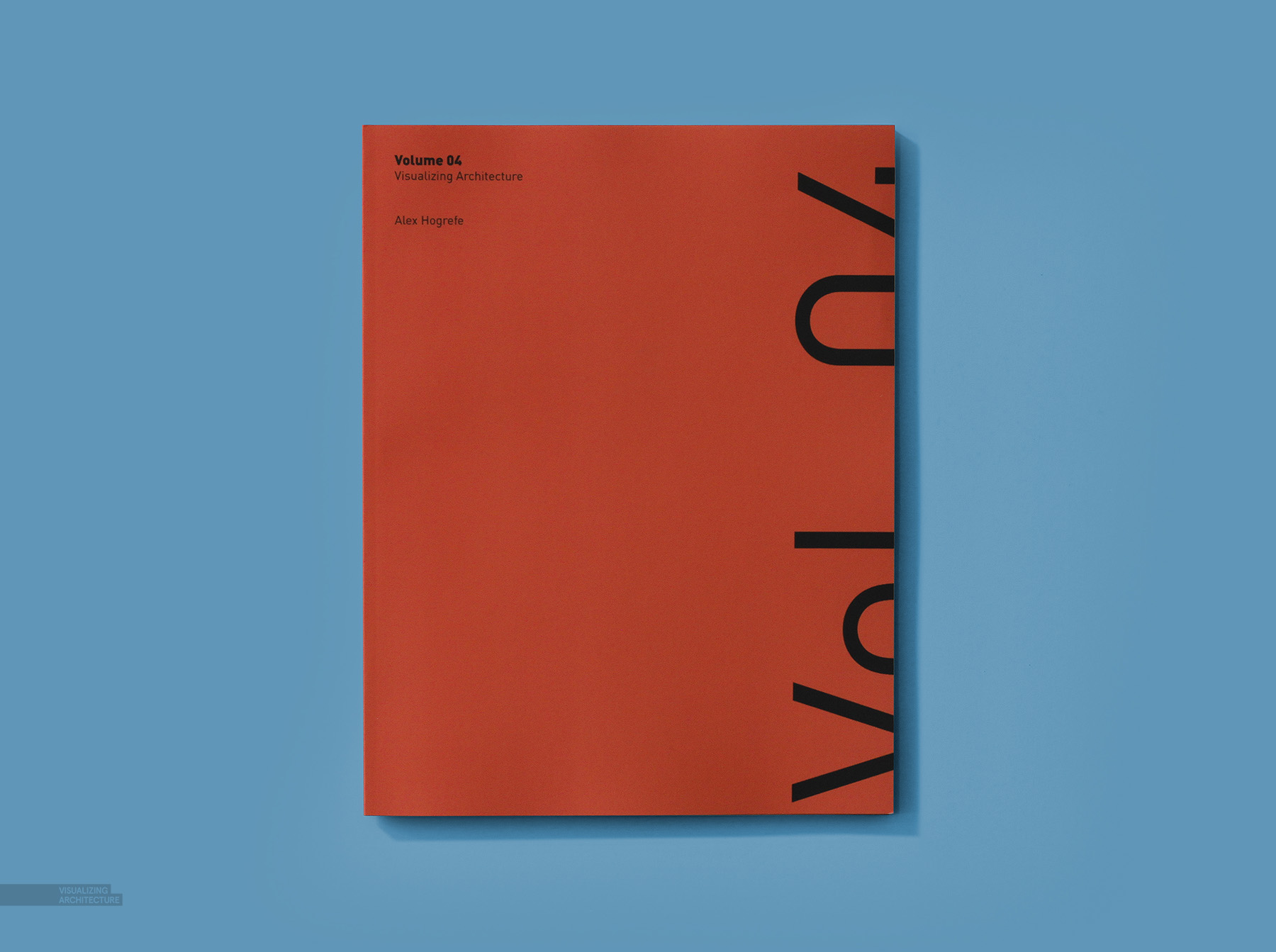 For Portfolio 05, I am leaning towards cool blue hues for the cover. I still have not decided whether I am going to relate the style to the Volume 04 cover or go with something completely different. There are positives and negatives to both options. Below is the group of designs that I have narrowed it down to. The final will most likely be some combination of the options below.