I know, it has been a while. However, I have been doing a lot of work behind the scenes and I traveled to Vienna, Austria for the infamous D2 Conference. The Porter Square Project is taking longer than normal to design, partly because the site is so complex, and partly because I am trying to give the design a little more resolution than I normally do. In other words, things are still in flux, but the big moves and structural elements are in place. Therefore, I thought I would have some fun and develop some construction images. A series of three images were created showing different phases of construction. I plan to possibly add one or two more images to this series showing the final design at a later date.
I approached these images with a slightly different mentality than other images. Because the site is so close to my office, I have access to the area whenever I need to study spaces, take photographs, and think about the images. I am taking more time with these images and really trying to nail textures and dial in lighting. Details that I might have ignored before I am focusing on now. Even though the view is the same for all three images, I used different light settings, weather conditions, and all new entourage and cars. It was time consuming, but I am excited about the final result.
Below are some screenshots of the model and textures I used to give a better sense of what was 3D and what was Photoshop.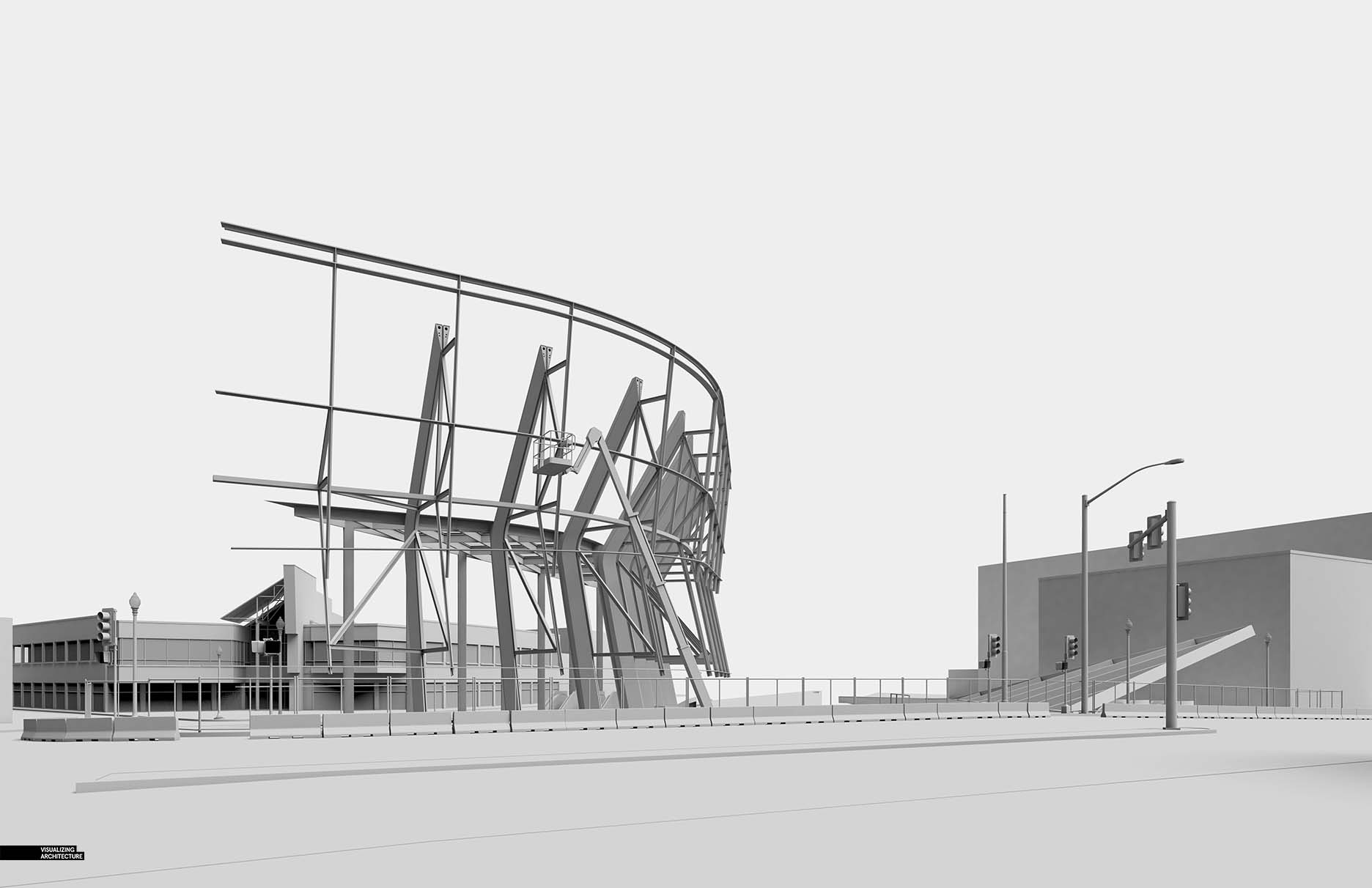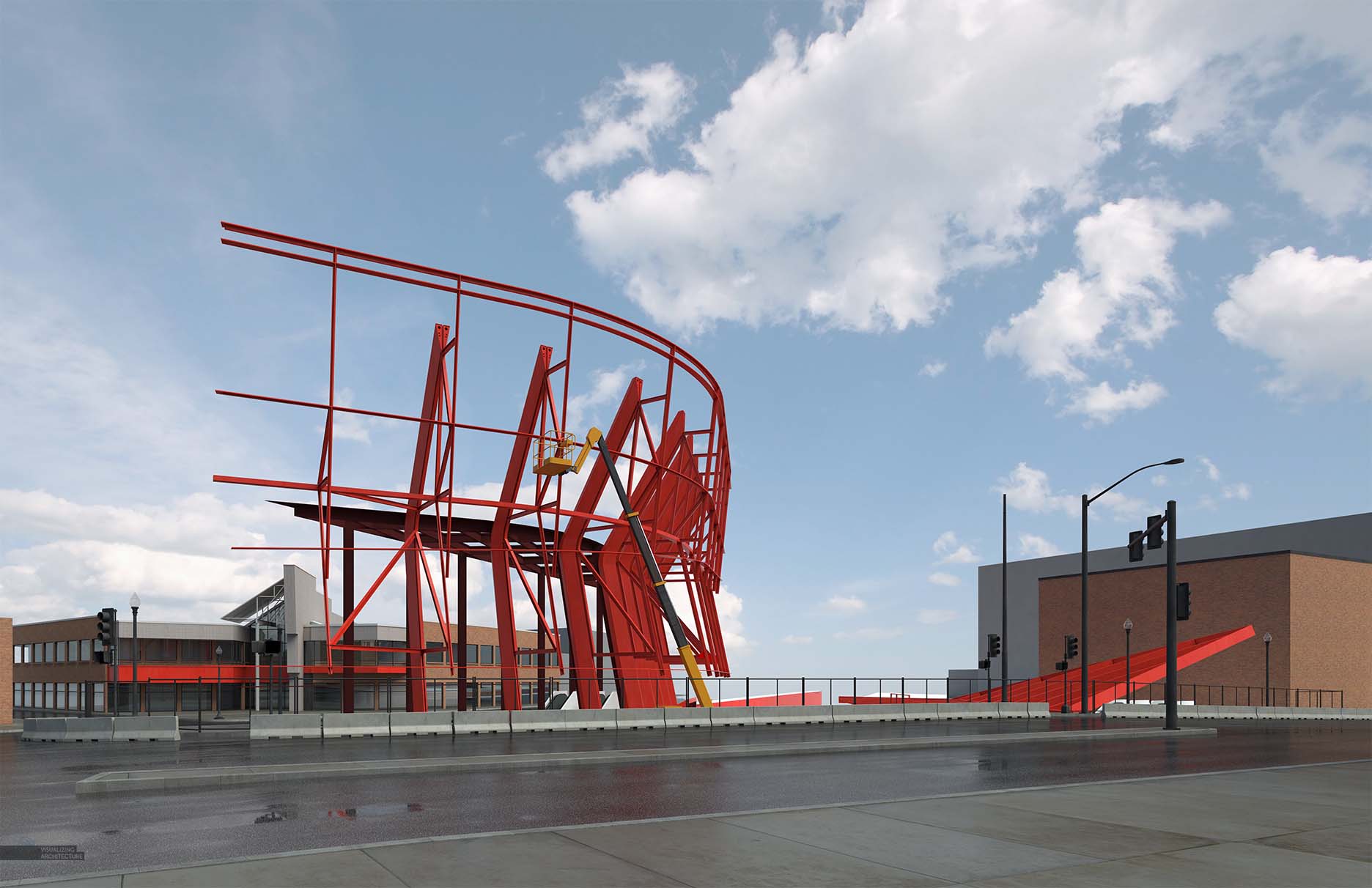 Texture was important, so I not only spent more time with textures in Photoshop, but also in V-Ray. I tried to study the site the best I could and then build textures around that.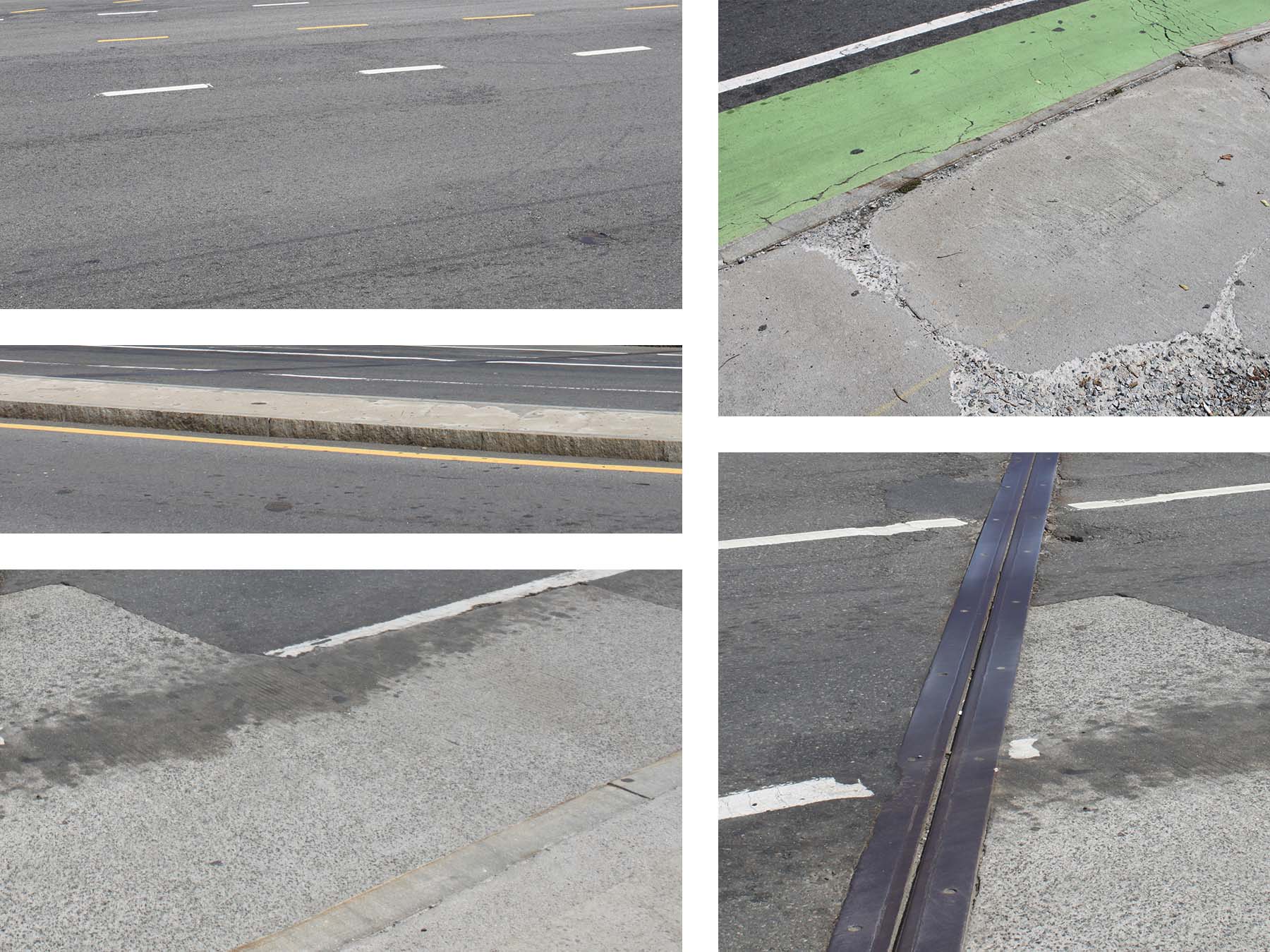 A ton of photos were taken at the site documenting conditions and the "age" of materials. These would give me the proper and accurate textures to use in Photoshop.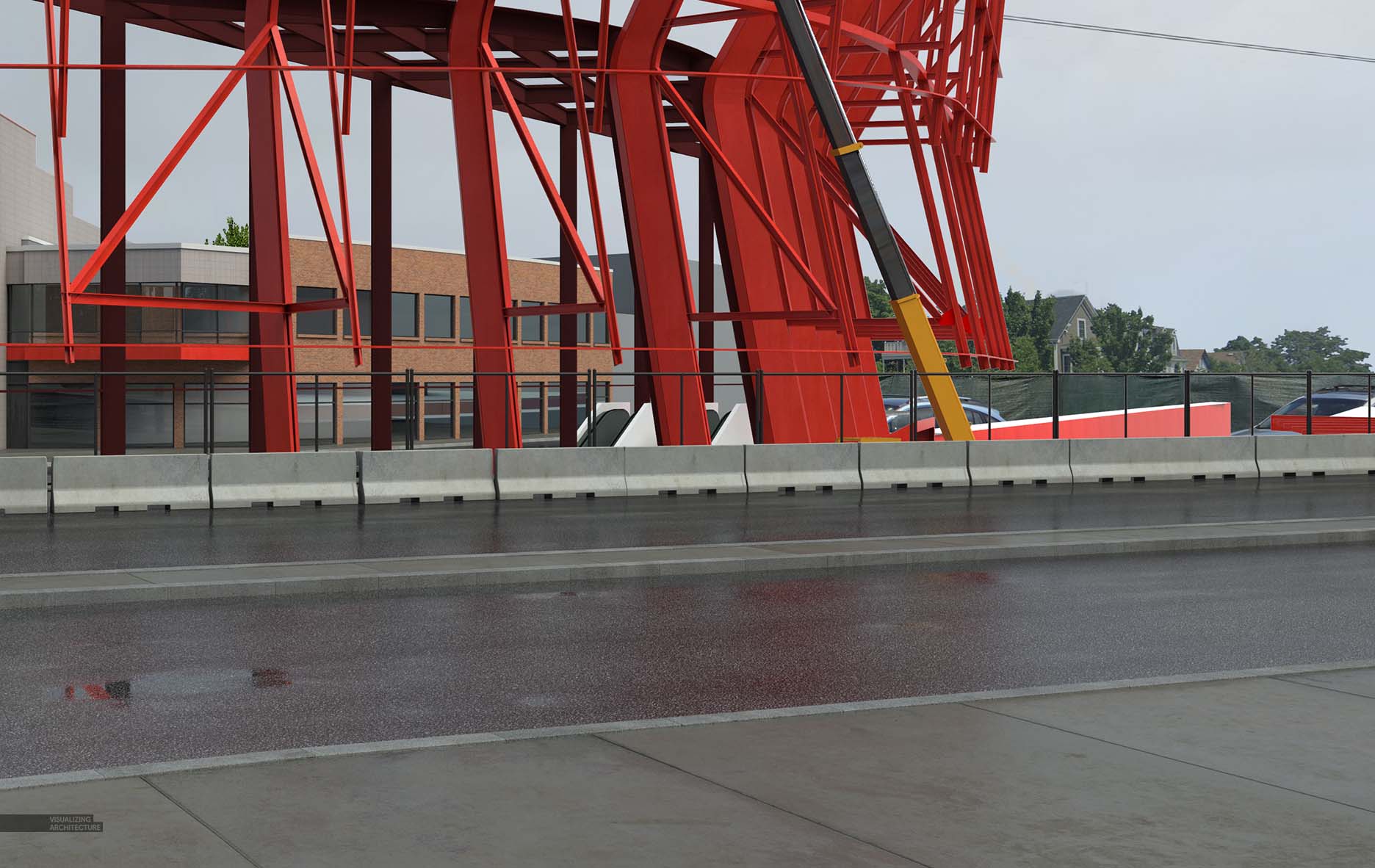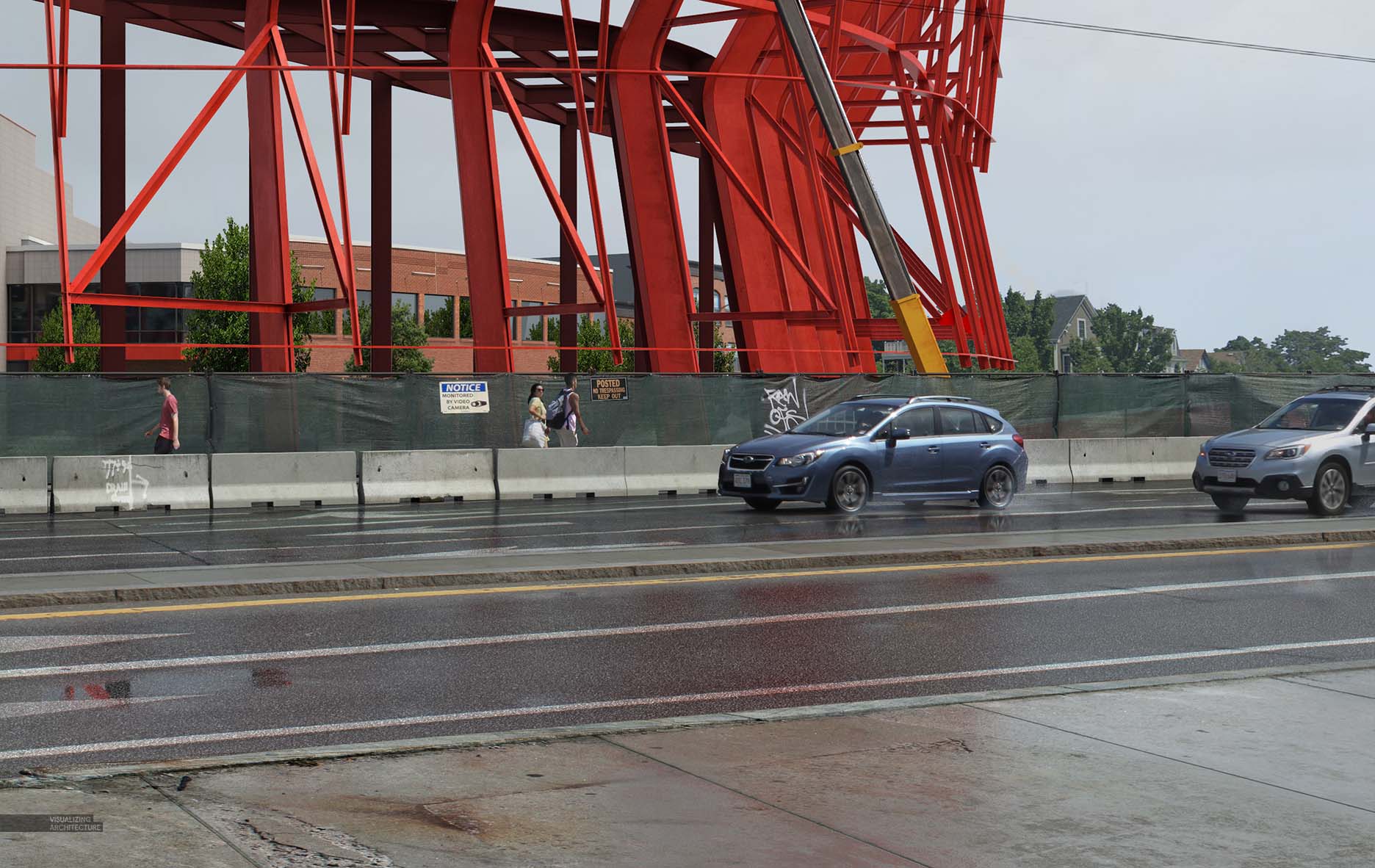 The secret to these images are all of the Photoshopped textures that I layered on giving the illustrations imperfection, grunge, and age. Most of the textures were stolen from the site photos I took and nearly every surface has been aged in someway.
Final Images