Porter Square Station is a place I pass through nearly every day and is the site I have decided to take on as my next design/illustration project. Since the station is nearby my office, it is how I get to and from my home, and how I get in and out of the city for client meetings. Having spent so much time at this station, I am constantly thinking how I would redesign it. There are a lot of unique parameters that will act as a framework for creating the new spaces and forms. From the triangular shaped site to the layering of transportation methods on top of one another, there is a complexity to the site that I am excited about.
The site is located right on Massachusetts Ave. and sits between Harvard Square and Davis Square. The station serves several transportation systems; Red Line subway, the Commuter Rail Fitchburg Line, and multiple bus routes.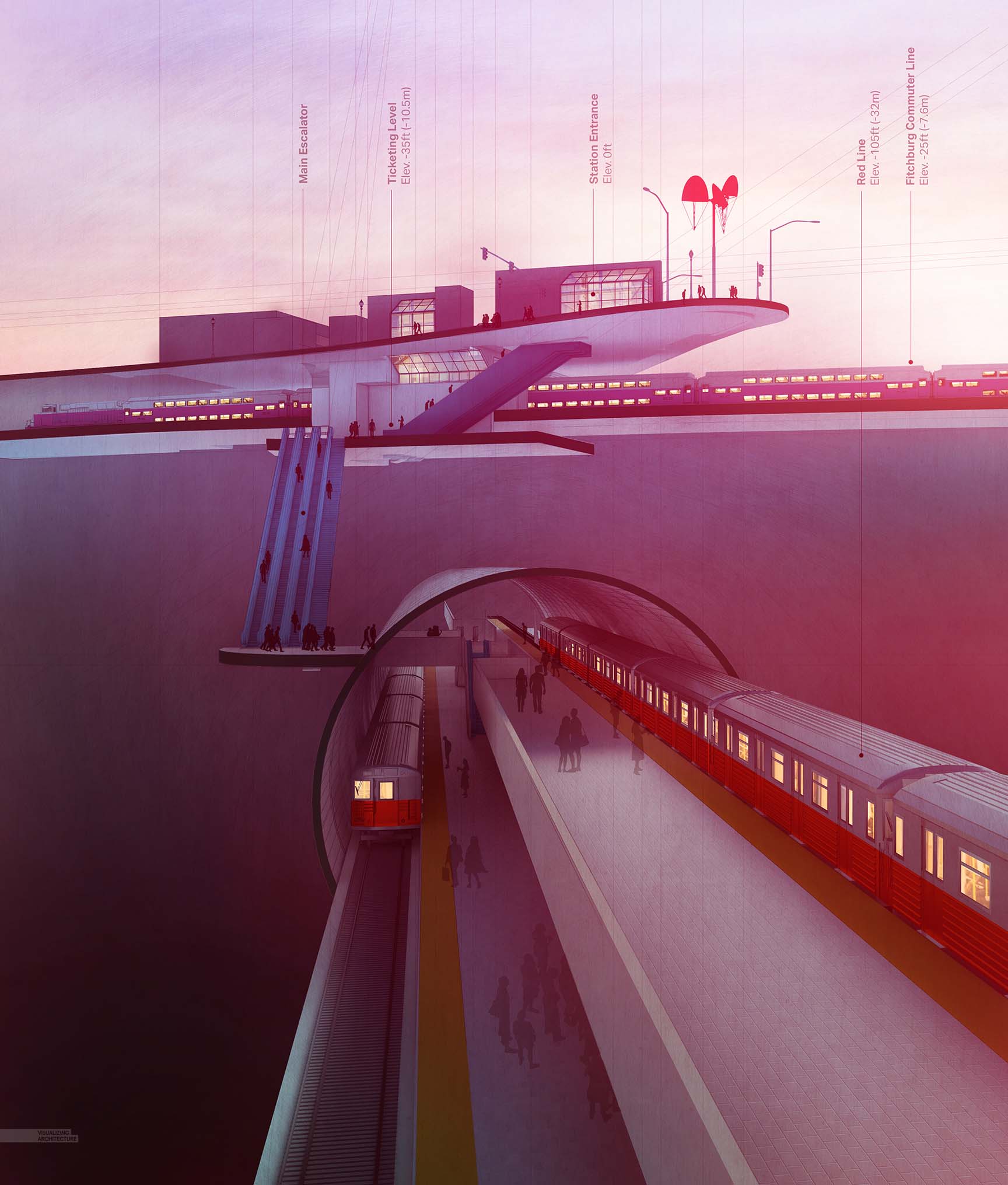 One of the most interesting parts of Porter Square Station is how deep the Red Line Subway sits below ground level. Users have to travel 105 ft. (32 m) on two large sets of escalators to reach the platform. In order for me to really start thinking through the design, I built a model of the existing site so that I could see how the different systems overlap each other and put together these diagrams to help explain.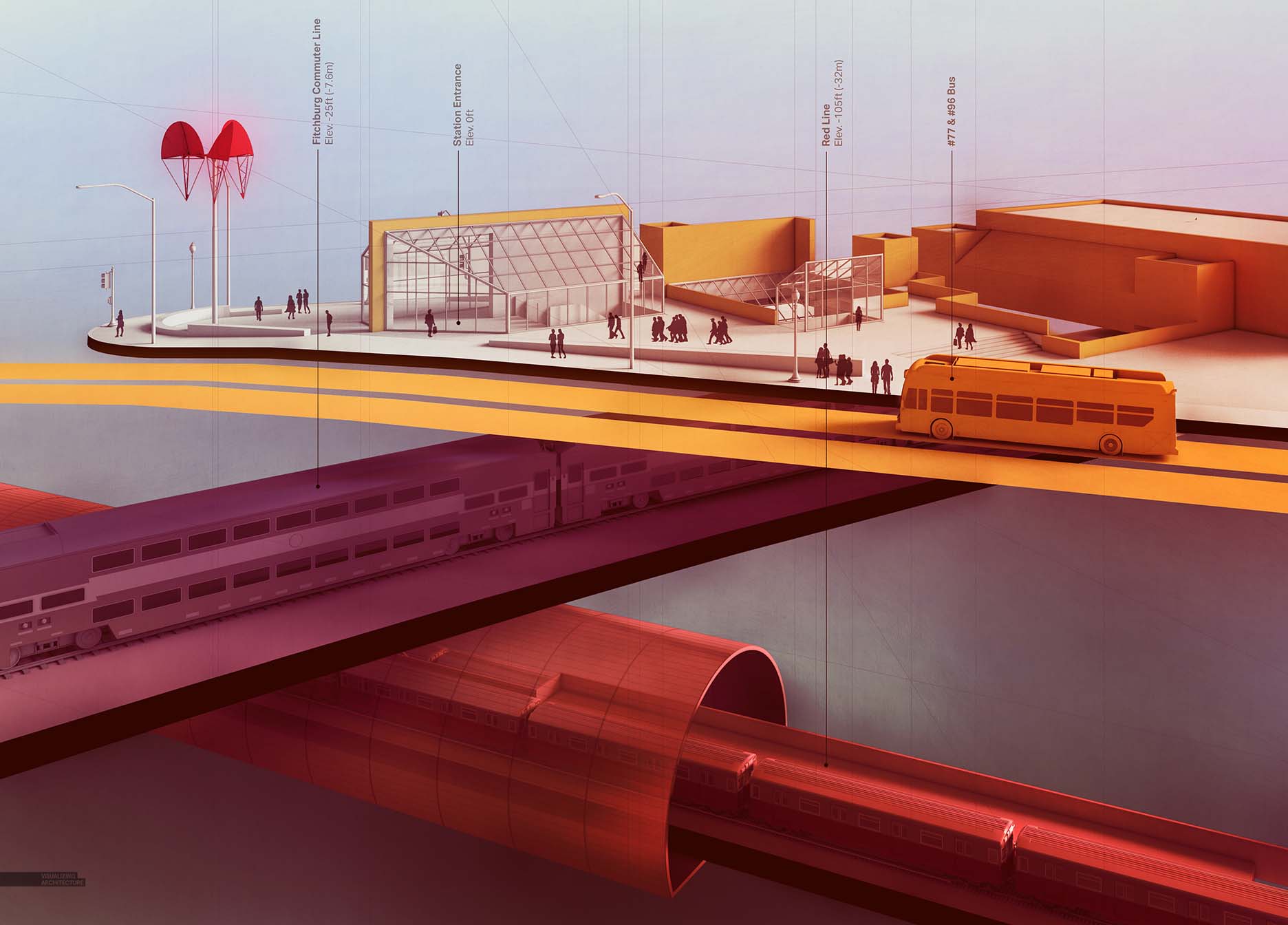 The station that is currently there was redesigned in 1984 by Cambridge Seven Associates, a well respected architecture office here in Boston. Given what I am sure were tight and constraining parameters such as cost and strict code and MBTA guidelines, the station design still had very interesting and aggressive geometric moves. One of the advantages for me when setting up these imaginary projects on my site is that I get to ignore some of these constraints as I explore the formal and spacial ideas in my head and see what illustrations are generated. I will be designing the new station over the couple of weeks, so stay tuned.