This will be a quick post, but I wanted to show another image that I have been working on. This illustration was put together to study the ground around the base of the tower. I wanted to iterate on some ideas I had for the landscape/hardscape relationship as well as what some of the details are for the back side of the bridge. Below is a really fast breakdown of the image. You will see that I layered in the fog on several steps. I didn't set out to make this image a fog scene, but it ended up going in that direction as the image developed.
1. Roughing Up the Base Rendering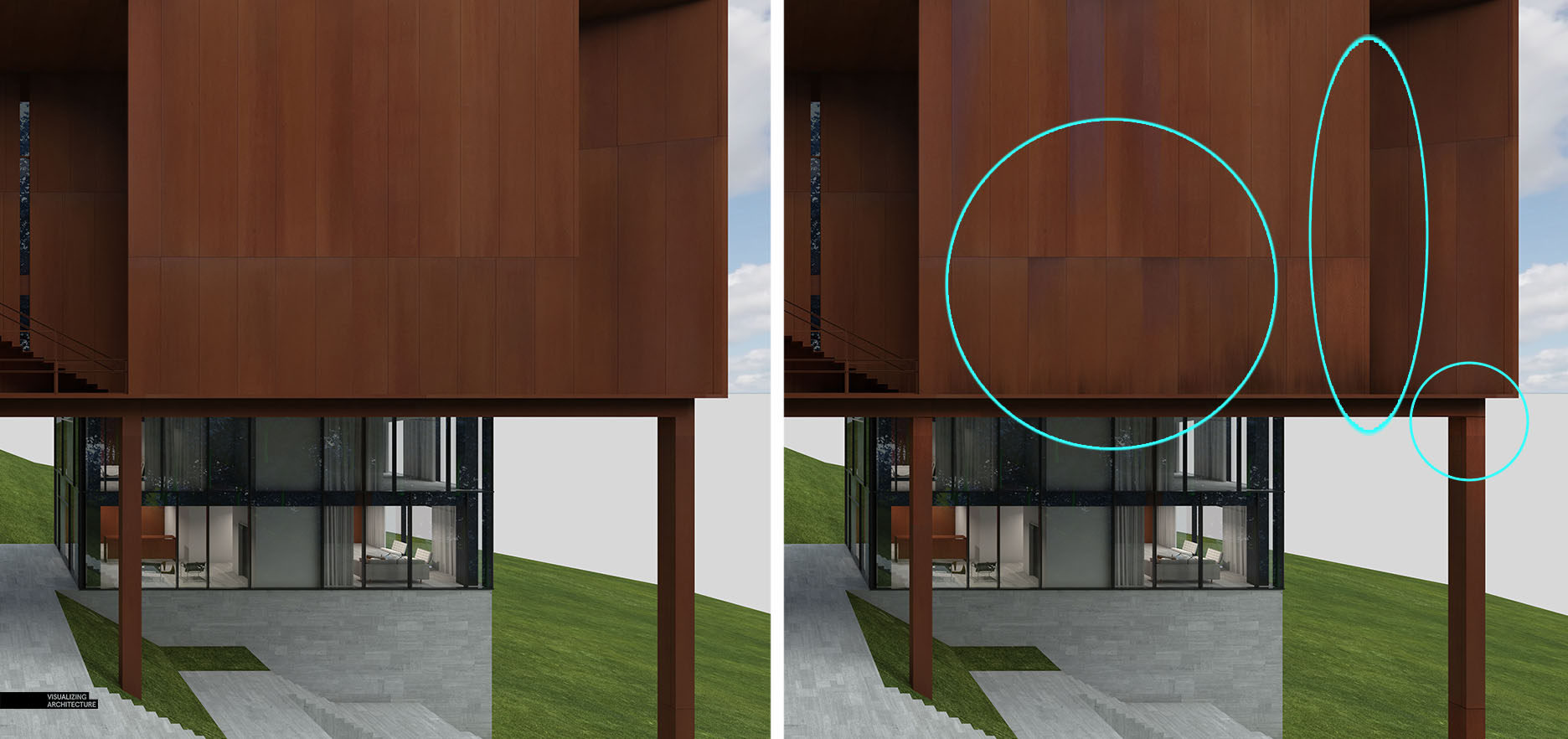 One of the first things that I did was rough up the Corten steel texture a little more in Photoshop. I spent a lot of time building a texture that would render out half way decent in V-Ray without showing tiling. However, the material was still a little too perfect so I darkened up some panels and added dirt overlays.
2. Ground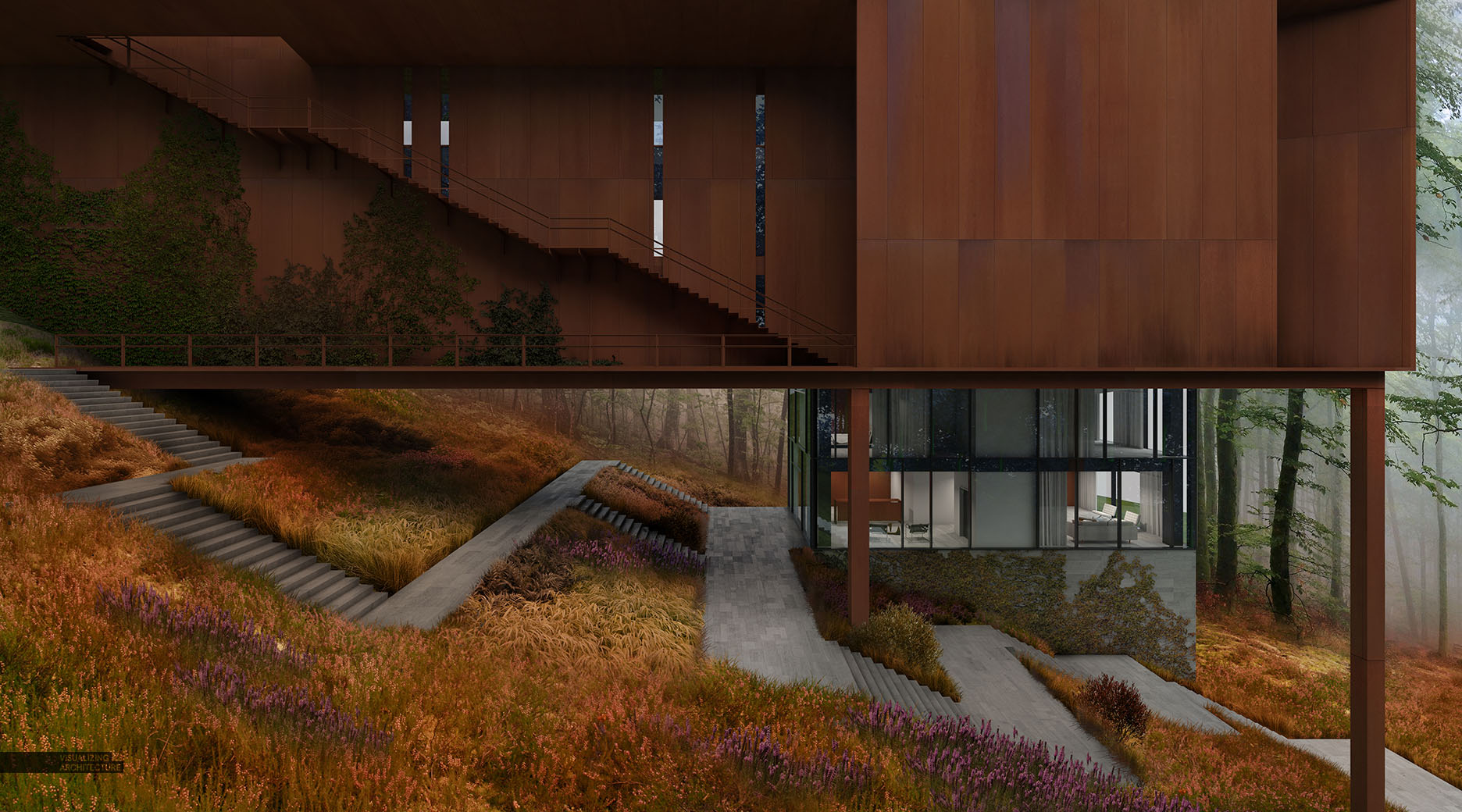 The ground needed a lot of texturing. I wanted the stone paths to feel as if they were meandering through wild grasses. The image shifted to a fall scene about midway through the process, so I added warm overlays to the grass. The overlays are a bit strong and unnatural, but once the fog is added, things calm down a bit.
3. Interiors and Entourage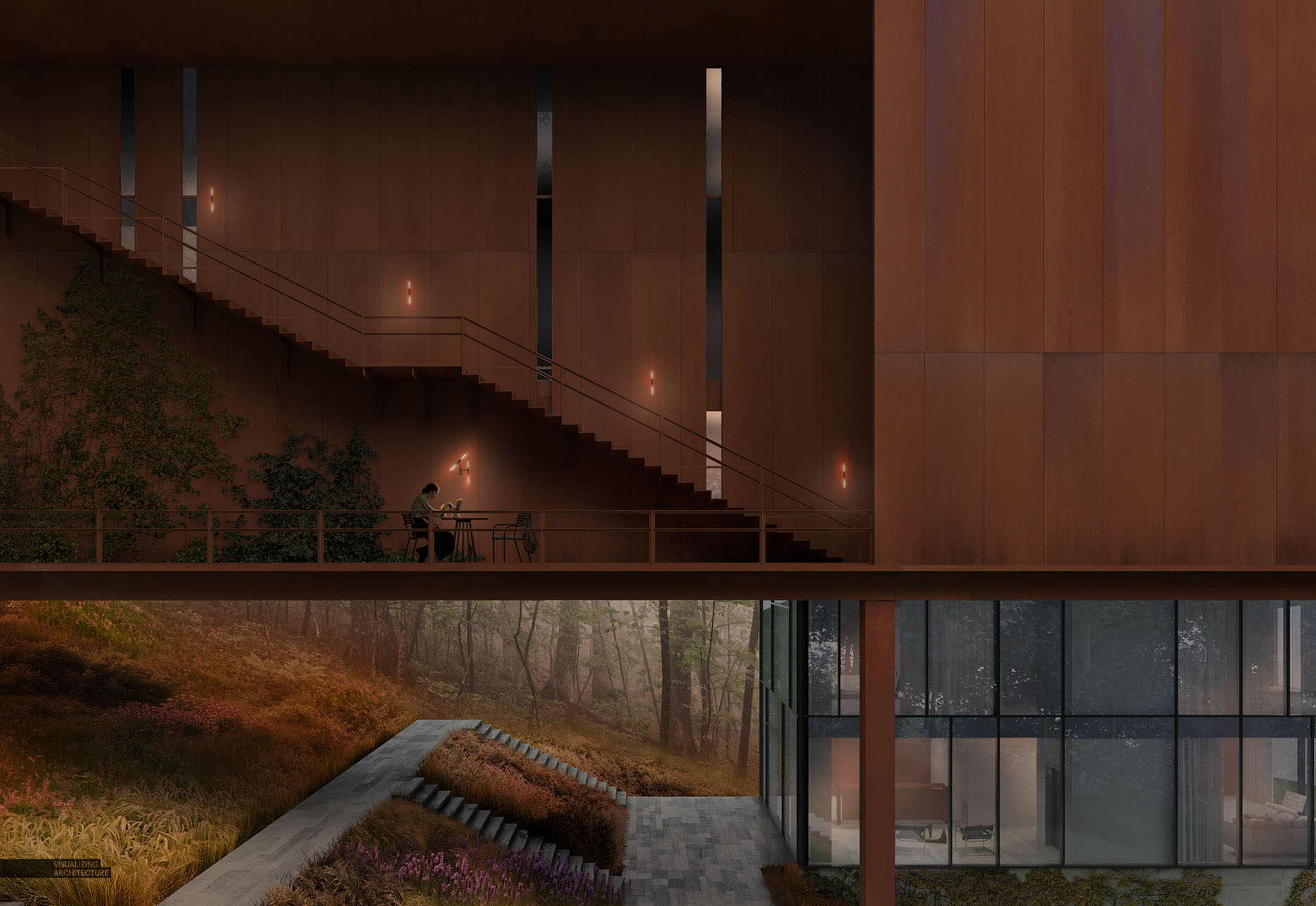 Similar to the last illustration that I posted, I wanted the feeling of this image to be quiet and contemplative. Therefore I minimized the amount of entourage. I added a person reading a newspaper, some sconces on the wall, and hints of activity in the interior.
4. Fog and FX's Round 1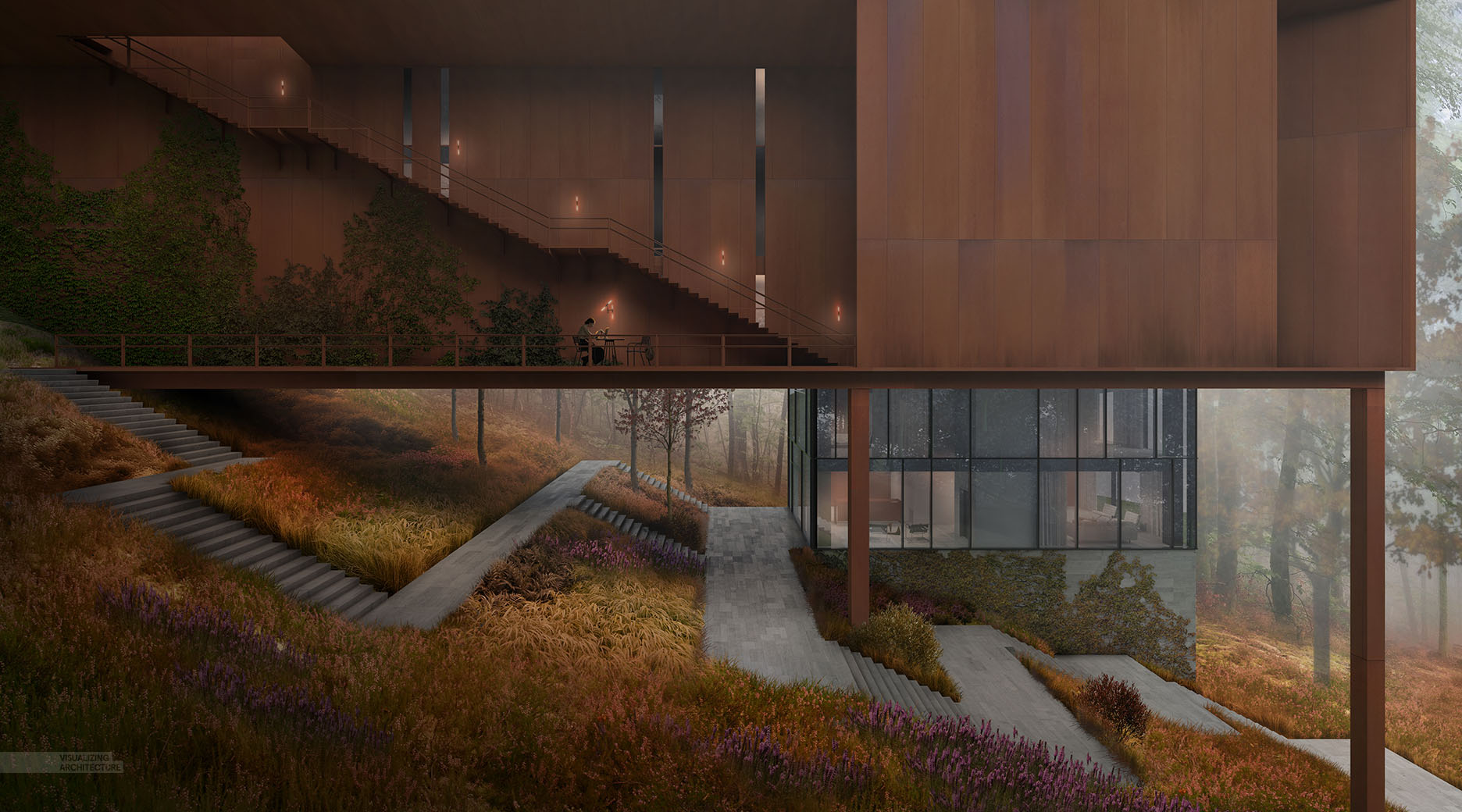 The first round of fog that I added was to setup the overall gradient of the image with the right side being brighter, and the left getting some vignetting.
5. Fog and FX's Round 2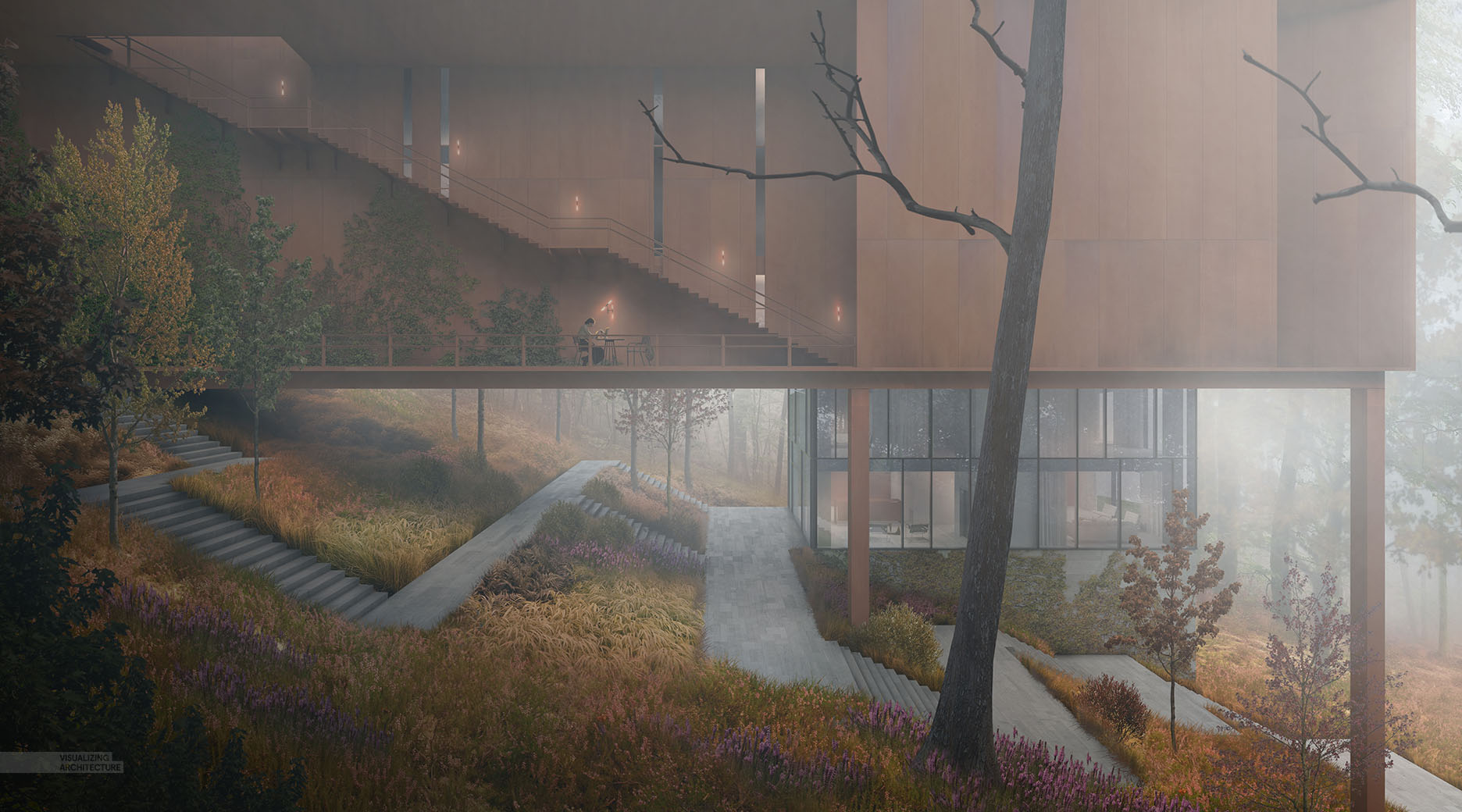 For round 2, I added some foreground trees, and layered in a bit more fog and haze.
6. Fog and FX's Round 3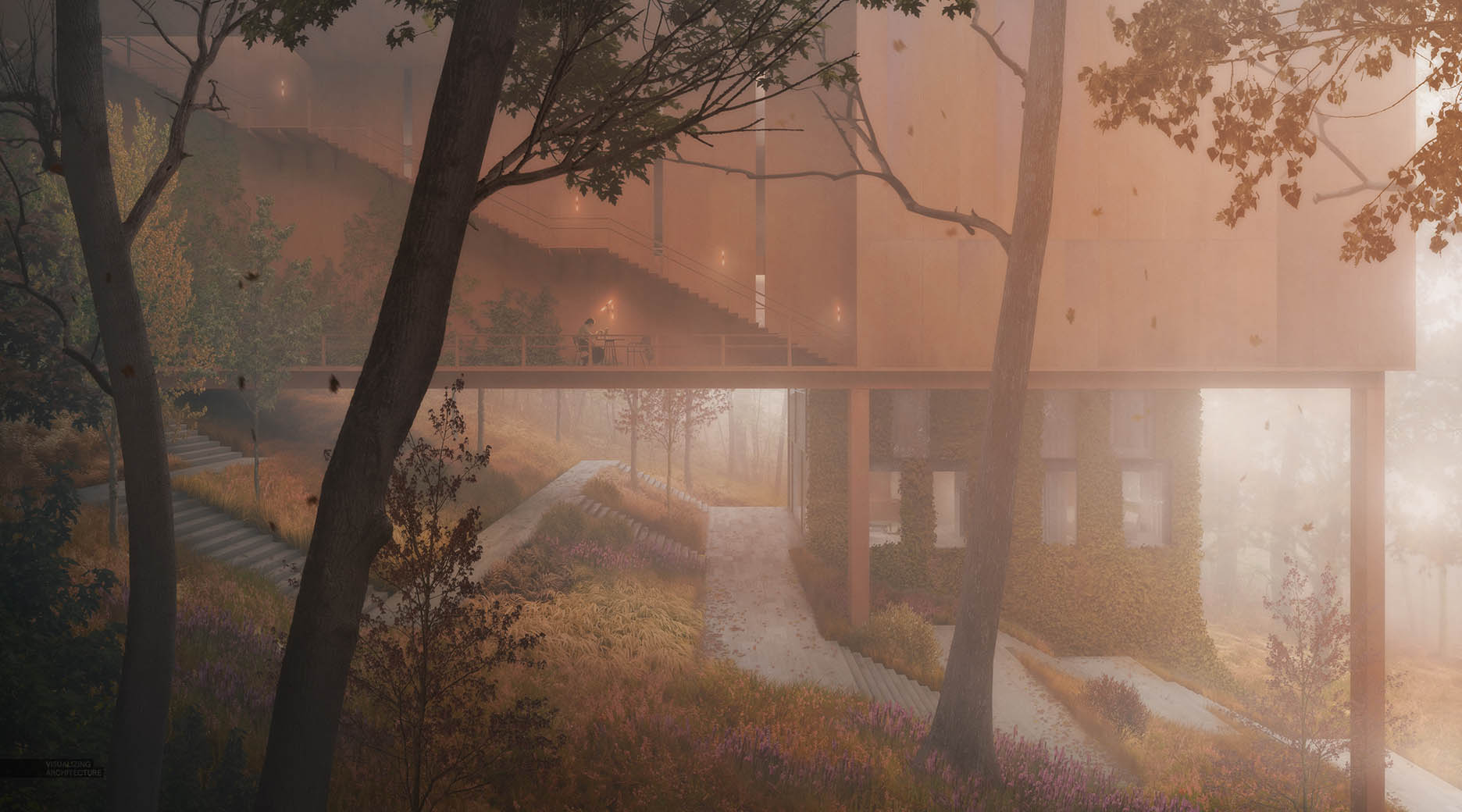 Finally, for the last round, I added several more foreground trees and branches and added in another layer of fog. The Corten steel was getting a little washed out so I painted in some warm overlays to bring back the orange tones of the steel as well as to brighten up the landscape. You may also have noticed that I added more ivy growing at the base of the tower and some other finishing details. Like I said at the beginning, I am still testing out ideas with the design so things may still change.